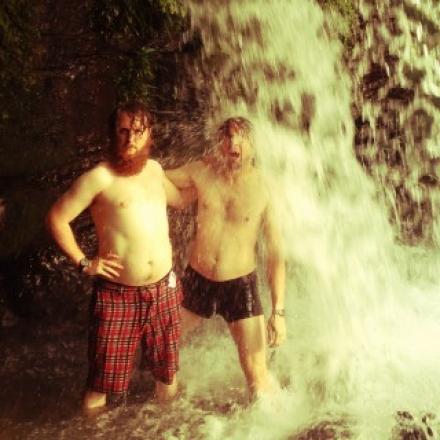 Not a big week for live comedy in London unless you are Jewish or like Jewish humour. The two most notable gigs are Bennett Arron's Rabbi Santa show tonight at the King's Head, featuring Arron, Mark Maier, Sol Bernstein and Joe Bor. Then on December 24 there is Ivor Dembina's traditional Jewish Christmas Eve gig, featuring Dembina, Daphna Baram and Joe Bor (again). There has been a bit of a kerfuffle about these gigs, which you can read about here. You pays your money and you makes your choice.
Elsewhere the Soho Theatre is the place to be. Simon Munnery is hosting another Fylm School night this evening, with Josie Long and Rob Delaney among the guests. And during the week there are performances of Funz & Gamez, the kids show that adults will love fronted by Phil Ellis. Edinburgh favourites Adam Riches and James Acaster are also still on there and both, naturally, highly recommended.
Oh, and there is another treat at the Soho Theatre. On Monday and Tuesday Tim Key teams up with Tom Basden for two late-night gigs as Freeze! It's sketch comedy like you've never seen before, with quirky and sometimes creepy status games, possibly dancing, songs from Basden and deadpan poetry from Key. I'm not sure about their press shot (pictured) but the show should be something special. Actually not such a quiet week after all.