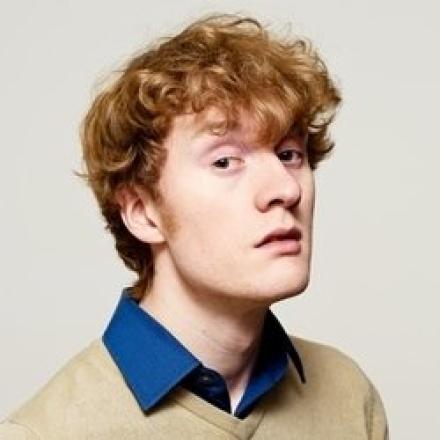 **** 
There are comedians who shoot out gags like machine gun fire and then there is James Acaster. The slow burn Kettering stand-up bagged a Foster's Comedy Award nomination for his show Prompt last year and he has returned, guns discreetly blazing, with a new mini-masterpiece, which refines his idiosyncratic technique and quirky stage persona.
Lawnmower is an offbeat cocktail of personal anecdotes and oddball propositions pushed to the limit. The centrepiece is the assertion that Yoko Ono did not split up the Beatles. The ginger-haired yarn-spinner draws on various documents – presumably false, but it hardly matters – in which Fab Four members commented on Ono's presence, but seem to suggest she did nothing more disruptive than eat their biscuits. Having said that, of course, I bloody hate it when people eat my biscuits.
It is not just the subject matter that makes Acaster stick out though. There is something curious about him. In fact there are a few curious things about him. He wears M&S casuals – he buys the clothes but really goes there for the Percy Pigs – and throws shapes like a stand-up Jarvis Cocker. Somehow he pulls off the trick of being both loveable and faintly sinister.
You never know what is coming next, but in a Good Way. In last year's set he pushed a football chant to the limit, singing it in the face of an audience member each night. He doesn't get quite so up close and personal here, but there are moments when he employs the same device of disconcerting repetition. Not just with music but with gags. dissecting French nursery rhymes and speculating about the loyalty of the band on the Titanic.
This is a distinctive, delicately crafted monologue, packed with sideways thoughts such as his idea for an all-you-can-eat ice cream van business or his confession that he loves Mariachi music. And, amazingly he draws umpteen disparate strands together at the end. While he may not be Tim Vine in the one-liner department there is certainly no shortage of laughs either: "Twister is competitive yoga," he persuasively argues. A show that quietly knocks you out with its subtle brilliance.
James Acaster is at the Soho Theatre from Nov 4 - 9 and then on tour. Details here.