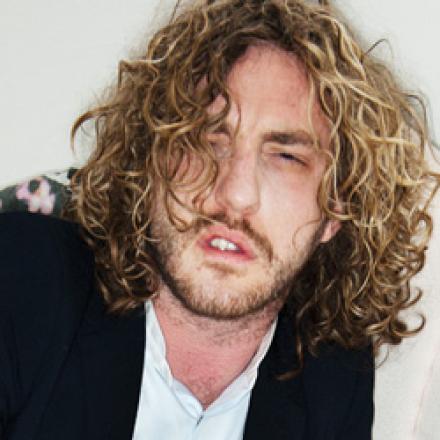 Interesting Foster's Edinburgh Comedy Awards shortlist. Bridget Christie, Carl Donnelly, James Acaster, Max & Ivan, Mike Wozniak, Nick Helm and Seann Walsh are all in the running for the £10,000 prize to be handed out by Steve Coogan on Saturday. I love the Foster's Edinburgh Comedy Awards and this year's panel decision looks like being an intriguing one.
If I had been running out to put a bet on the winner earlier this week I'd have staked my house on Bridget Christie, whose show is both very funny and very political, fighting the feminist fight but not forgetting to stick in plenty of gags. That was until this Monday night, however, when I saw Seann Walsh do a storming set in my favourite venue, the Cabaret Bar in the Pleasance Courtyard. 
This was one of those dream gigs when everything fell into place. Not even two stony-faced punters in the front row could put Walsh off his stride. In fact they seemed to fire him up to make an even greater effort to get them to laugh. Walsh was quick-witted, cheeky and charming and reminded me of a young Michael McIntyre – and that's meant as a compliment.
I thought Walsh would definitely give Christie a run for her money, but then I assumed that Walsh would not be eligible. He is a panel show regular, he has appeared on shows such as Live at the Apollo and Stand-Up For The Week and this week he appears in a new sitcom for Comedy Central, Big Bad World.
None of this counts him out, but one of the eligibility rules is about having "star" status. One of the ways of defining this was having your name above the title of a show. I thought this had been changed in recent years to acknowledge the digital revolution and applied to any show across any channel, but looking at the rules it seems to only apply to BBC1, BBC2, ITV1, Channel 4, Channel 5 and Sky 1. So I guess the fact that Walsh currently fronts a Comedy Central programme called Seann Walsh World doesn't matter.
Star status can also be defined by pulling power on the live circuit. The rules say that they have to regularly fill a 500-seater venue in their own name to be ineligible. Well, I guess Walsh has not done this before, but he is playing the 4000-seater Hammersmith Apollo in September in a double-header with Josh Widdicombe.
This single gig does not disqualify him, but I think when the eligibility rules were put together the awards organisers were thinking that this would means acts that play arts centres and small theatres like the Bloomsbury and Soho Theatre will be contenders, not acts who are already booked into the Apollo. If Walsh wins he may be the first-ever winner of the Edinburgh Comedy Award who has already appeared at the O2 Arena, albeit as part of the line-up of the C4 Comedy Gala. 
In terms of the letter of the rules nothing Walsh does disqualifies him from being eligible. But there is the letter of the rules and the spirit of the rules. Walsh's TV profile feels like Goliath against Radio 4 favourite Christie, never mind the others on the shortlist. Winners and contenders often have TV deals and tours in the pipeline, but I don't recall a case of someone ever being so well-established and so far down the line towards stardom when they received a nomination. The Foster's Award is surely supposed to herald and discover new talent, not acknowledge new talent that has already been discovered elsewhere. 
But anyway, good luck to everyone, I still love the Foster's Edinburgh Comedy Awards and the next few days are going to be very exciting. As the old man used to say on Are You Being Served? you've all done very well.