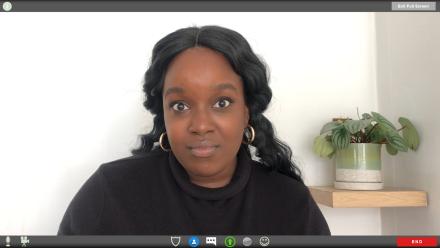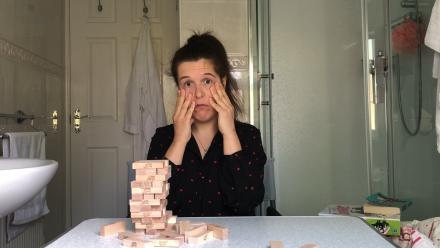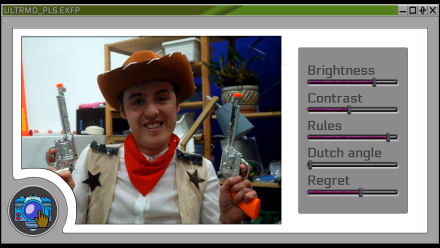 The first thing that gig-less comedians did after lockdown was put live shows online. The second was launch a podcast. But television hasn't been far behind, using the format of quickfire, viral-friendly sketches filmed at home and observing social distancing. The BBC launches their rapid response series Comedians: Home Alone on BBC Two on June 1 at 10.15pm, but they have been pipped at the post by E4's Remote Comedy From the Paddock.
Having seen the opening episodes of both shows, however, first does not necessarily mean best. A full review of Comedians: Home Alone will follow but they do seem to have bagged the bigger online hitters, giving TV exposure to Bob Mortimer's very relatable Train Guy and Michael Spicer's smartly satirical Room Next Door. Read about their line-up here.
You might argue that Remote Comedy is going for a more niche/youthy audience, putting their shows out on both E4 and YouTube, but the first episode has something of a thrown together feel. OK, you are never going to get the slickest comedy when you've filmed it yourself while your flatmates hide impatiently in the kitchen, but some of Remote Comedy starts to outstay its welcome even when the clip is only around five minutes.
In fact the opening sketch is the weakest. I love Jamie Demetriou in Stath Lets Flats but here he does little more than dance around in his living room, singing an (intentionally I hope) bad song about having a fantastic time. If you want to see Demetriou jumping around like a loon, cooking rice, putting his passport in his pocket and celebrating the joys of Gaviscon this might have some appeal but I doubt if it is going to win him any new fans. Horses for courses I guess.
Lolly Adefope goes for a slicker Zoom-style audition sketch where she has to read for the part of a "Black James Bond". Adefope has done a similar routine in the past about auditioning for the role of a black Hermione in a Harry Potter play, but it is an idea worth reworking. As she goes through the script things soon go from bad to worse. It's a wry comment on race and casting and is really funny. It helps of course that Adefope is so skilful at character comedy, extracting maximum laughs from lines that wouldn't necessarily be funny on paper.
In "Me Time" Rosie Jones opts for classic lockdown comedy, retreating into the sanctuary of the bathroom at her parents' house and filming herself getting increasingly drunk on gin. From there the humour writes itself and Jones neatly rides the wave of getting increasingly out of control. A solo game of Jenga is as short-lived as you would expect.  
The last contribution in the first show is probably the funniest. Australian absurdist Sam Campbell presents a tutorial for a new piece of software called Ultromedia Please, but anything that can go wrong with software does – by the end of the sketch he has barely managed to upload his first picture. It's a witty, daft, inventive take on tackling modern technology and leagues ahead of tired tropes about the Microsoft paper clip interrupting you while you write.
There are lots more comedians involved in Remote Comedy in the coming weeks so there should be something for everyone. The full line-up is here. Maybe it's the nature of this kind of show that it won't please everyone but whereas Comedians: Home Alone feels like it has hit the ground running judging by the first outing Remote Comedy has some catching up to do. 
New episodes on E4, Tuesdays at 9pm and also on YouTube, All4.
Watch Jamie Demetriou, Rosie Jones, Lolly Adefope & Sam Campbell in Remote Comedy From The Paddock below.