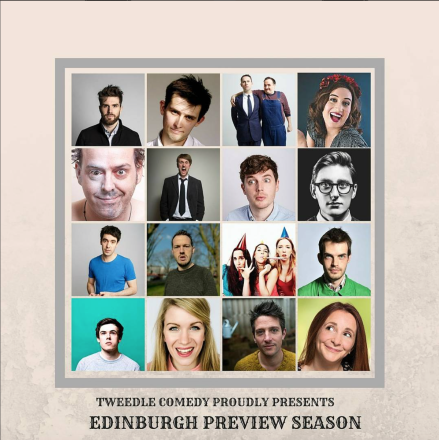 There was a time when Edinburgh Fringe Previews in London were thin on the ground. Not any more. The preview season is well and truly under way in the capital with performers hell bent on honing their hours. At times it feels like a festival in its own right.
One of the most interesting venues hosting previews is the Battersea Barge, moored on the Thames between Vauxhall Bridge and Battersea Dogs Home. It's a lovely venue, one of the few where you can watch boats glide past during the interval. Promoters Tweedle Comedy have put together an excellent line-up, mixing familar names from TV and radio (Lucy Porter) and pioneering podcasters (Stuart Goldsmith) with previous Edinburgh Comedy Award nominess (Seymour Mace, Kieran Hodgson, Max & Ivan). And, I should wager, there are some future award nominees appearing here too (take your pick from the list below). 
The shows take place on Sunday evenings starting on June 5 and running until July 24, with two shows back to back each time. Tickets are £6.50 in advance here or £10 cash on the door.
Full Battersea Barge Line-Up
June 5: Rhys James & Tom Neenan
June 12: Matt Winning & Kieran Hodgson
June 19: Rachel Parris & Seymour Mace
June 26: James Farmer & Max & Ivan
July 3: Stuart Goldsmith & Pat Cahill
July 10: Adam Hess & Birthday Girls 
July 17: Stuart Laws & Lucy Porter
July 24: Rose Matafeo & Joel Dommett 
Tickets for all shows here.
Sponsored post.