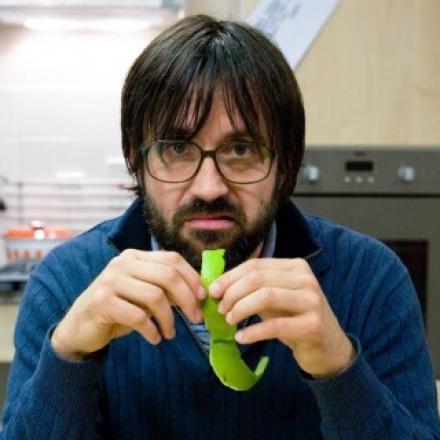 With bands constantly reuniting maybe the next stage in the comedy-as-rock-and-roll phenomenon is for double acts to reunite. Not much chance of Baddiel and Newman getting back together though as both are currently gearing up for a full-on return to solo work after a break.
David Baddiel is appearing in Edinburgh with Fame: Not The Musical. Meanwhile his erstwhile partner makes a pre-emptive strike with Robert Newman's New Theory of Evolution, which starts tonight at the Little Angel Theatre. Both shows sound v interesting and a light years away from "that's you, that is" from History Today.
The success of Micky Flanagan is not really a surprise, but maybe the scale of it is. The chirpy cockney announced his Back In The Game tour last year and has steadily been adding dates to it ever since. The tour now runs until the autumn with a brief summer break and it finally reaches London this week with two gigs at the Hammersmith Apollo from Friday.
If you can't get Apollo tickets there are further dates at the Hackney Empire, Wembley Arena nd then the O2. Details here. Flanagan has been receiving great reviews for this honest, frank and funny show, confirming that he is now right at the top of stand-up's Premier League – if not at the actual pinnacle certainly in a Champions League place.
Fancy something with a more lo-fi edge? Check out Brian Gittins (pictured) at the Soho Theatre from today. You'll recognise the gloomy, greasy gob from Ricky Gervais's C4 audience-divider Derek but this is a different kind of Gittins to the sex-fixated pathetic character he played there – onstage he is an even bigger embarrassment of a man addicted to nasal spray and bad phone-in shows. But also very funny.