By Bruce Dessau on
7/11/2013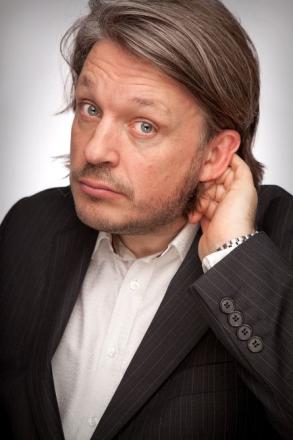 This review first appeared in the Evening Standard here.
Richard Herring has previously tackled love, religion and the history of the penis but now he has gone for the big one. In We're All Going to die he considers one of life's few certainties. That we are all destined to visit what Shakespeare called "the undiscovered country".
Herring employs his trademark mix of high-brow wit and low-brow puerile style to good effect, debunking angelic depictions of heaven and considering immortality. Would love matter if we lived forever? And, more importantly, would we ever put those shelves up at the weekend if we had an eternity to do it.
He is impressively skilled at having his comedic cake and eating it, particularly during a routine in which he reflects on the fish-based puns that might appear in his obituary. Far too corny for a professional comedian to use, he says solemnly, before using them to get some of the biggest laughs of the night. It would improve the pace if Herring slowed down more often.
He delivers his gags on the tombstone-strewn stage at exhausting express train speed. This does, however, mean that robust punchlines arrive regularly, from pithy one-liners to a sarcastic rendering of Hamlet's soliloquy before the carpe diem conclusion.
I doubt if the RSC is about to call but at least neither is the Grim Reaper.