By Bruce Dessau on
5/2/2013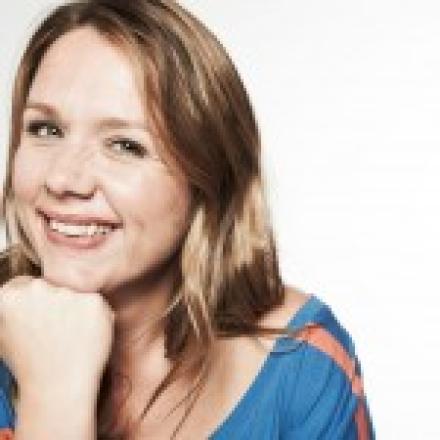 The best thing about Derek. It's the opinion that is already being expressed widely about Kerry Godliman's portrayal of tough-yet-good-hearted manager Hannah, and the Ricky Gervais series set in a care home only started on C4 last week following a controversial one-off last year. The imminent acclaim for Godliman will come as no surprise to regular comedy club goers. The thirtysomething mum has been a welcome fixture on the stand-up scene for a few years now with a keen eye for the absurd, particularly where parenting and advertising are concerned. The first time I saw her, in the same competition that I first saw Greg Davies, she had a great gag about gravity-defying beauty cream. If it was so "gravity-defying" she asked, why wasn't it floating about the shelves? Derek should be the making of Godliman, but let's hope she does not leave stand-up behind. This review was first published in the Evening Standard, read the original review here. For Kerry Godliman's live dates see here.
Spotting future comedy stars is always risky but one can be pretty sure 2013 will be good for Kerry Godliman. The thirtysomething Londoner has numerous projects in the pipeline, most notably appearing as kindly care home worker Hannah in the forthcoming Ricky Gervais series, Derek. Martin Freeman has done rather well out of the Gervais endorsement, as has Ashley Jensen. Godliman should also benefit, not that she needs the Gervais vote of confidence.
Her stand-up career is hotting up too, judging by this gig. Godliman's stage persona feels like a cartoon version of her real self as she talks about the stresses of raising two small children as a working mum — she cheerily jokes that one is outside sitting in her car. Elsewhere there was a fleck of Micky Flanagan in her smart-yet-earthy reflections on how parenthood has made her not just tired, but "proper knackered". She has an ear for a phrase that other comedians would sell their mums for.
This was a short set in a lively West End club but the audience was easily won over by her well-crafted, supremely confident, fast-paced patter. It is a sign of a truly skilful comedian that they leave you wanting more and the crowd clearly wanted a lot more of Godliman. The subject matter, including bad hair days, rubbish jobs, demanding children and dodgy adverts, might often be mundane, yet it was tackled with gusto and infectious enthusiasm. If this is Godliman when she is proper knackered, she would be unstoppable after a nice long rest.