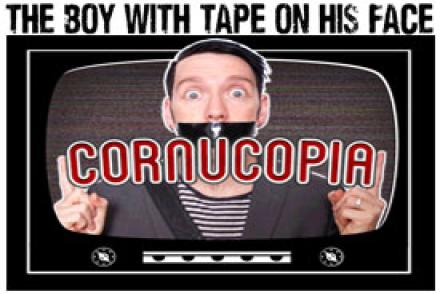 Even stand-up comedians have to have a bit of a holiday at Christmas, if only to count up all the royalties they've made on their DVD sales. But in the run-up to Yuletide there are still plenty of alluring live shows in December. So put on your scarves, grab your gloves and get out to the following...
Dec 3 - Jan 5: Tony Law – Soho Theatre, W1 The mad-haired loon returns to London with Nonsense Overdrive, the utterly lovable, frankly surreal sequel to his breakthrough foster's Award-nominated show, Maximum Nonsense.
Dec 7: Trevor Noah – Hammersmith Apollo, W6 The charismatic South African superstar returns to the capital with an extended version of his acclaimed show, The Racist, in which he talks about growing up under apartheid before seeking fame and fortune in America. 
Dec 7 & 8: Bill Burr – Forum, NW5 Smart Bostonian stand-up, a master of all-killer, no-filler observation, whizzes over as part of his European tour. You may also recognise him as henchman Kuby in Breaking Bad - no spoilers please, I haven't seen the end yet.
Dec 9 - 21: Nish Kumar – Soho Theatre, W1 London-based Anglo-Asian with entertaining and illuminating tales of accidental racism, mistaken identity and much more.
Dec 10, 11, 15 - 22: Nine Lessons & Carols For Godless People - Bloomsbury Theatre, WC1 Robin Ince has said that these will be his last science-based Xmas shows, so have some non-religious fun and raise some funds for the Rationalist Association while you can. The line-up will vary each night but attractions include Josie Long, Helen Arney, Helen Keen, Lee Mack and, of course, cardigan-clad latterday Joel Grey himself, Robin Ince. Bring a flask, these could be long nights in a Ken Dodd-stylee. 
Dec 13: Ed Byrne – Hammersmith Apollo, W6 He is still as skinny as a stick and he still has long luscious hair but even Ed Byrne is struggling with his mid-life crisis now that he has hit his forties. Have a good laugh at his existential angst and frustrations with life.
Dec 16: The Boy With Tape On His Face – Palace Theatre, W1 Following last year's hit West End show the silent star returns to compere this variety line-up. but how can he compere when he doesn't speak? Buy a ticket and find out - you won't be disappointed.all we are saying is involves a remote control and some live TV editing. The line-up is pretty spectacualr and includes Terry Alderton, Imran Yusuf, Paul Daniels, John Moloney, Lili la Scala, Mat Ricardo, Marcel Lucont, Stuart Goldsmith, Dan Nightingale, Markus Birdman, Chris Cox, Jarred Christmas, Gein's Family Giftshop, The Tom Show, Phil Ellis, Josephine Shaker, Mike Wood, Joe Black, West and Morgan, Ash Frith and iDrum.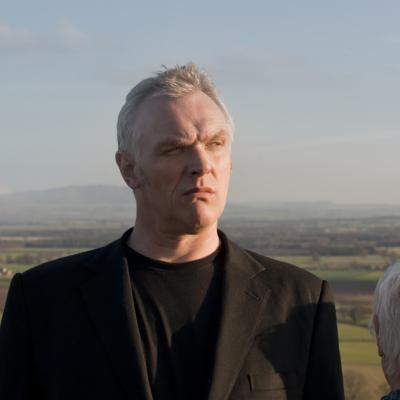 Dec 16 - 20 Greg Davies – Queen Elizabeth Hall, SE1  The towering star of Man Down reprises his hit live show, The Back of My Mum's Head. Expect extreme stupidity and a little bit of sentimentality in this posh venue.
Dec 17: Michael McIntyre's Christmas Charity Show - Hammersmith Apollo, W6 The skipping superstar returns to host his annual festive Kids Company benefit, joined by, among others, Alan Carr, John Bishop and the wonderful Mr Showbiz himself, Rob Brydon.