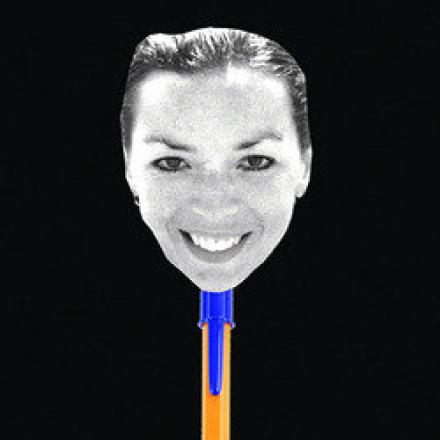 Best shows of Week One? No contest really. David Baddiel and Bridget Christie. Two shows that are both very different and yet, in a way, quite similar. One is about fame, one is about feminism. Both performers deal with their serious topics intelligently and insightfully but also remember that they are in the comedy section of the Fringe brochure and make sure that their shows are packed with laughs. You can read my review of Baddiel here and my review of Christie here. 
As for themes emerging, you could probably find shows to justify any theme you like. Go and see Steve Richards and Matt Forde and you could argue that satire is alive and kicking. Go and see Red Bastard and you could say that physical comedy is back again following the victory for Dr Brown last year. Go and see Josh Widdicombe, Sean Walsh and Adam Hills and you can mount a persuasive argument that straight stand-up is hitting back. Catch Brian Appleton or Joe Bor and you'll be saying character comedy is fighting back after a few quiet years. There are shows about divorce, shows about adoption, shows about addiction. All human life is here in comic form.
One thing sticks out for me though, apart from a noticeable rise in fingering gags. Full-on silliness is being replaced by a kind of humour of ideas that has a more serious undertow. Edinburgh Fringe regulars Pappy's are not here this year so the frivolity factor is immediately down. On the other hand Liam Williams and Alfie Brown are two young comedians both dealing in a more thoughtful brand of comedy, asking tough questions about our role on the post-millennial planet. Oh, and both are very funny. I haven't seen it yet but even Richard Herring is thinking about death in We're All Going To Die. 2013 – The year of Stand-up Angst?