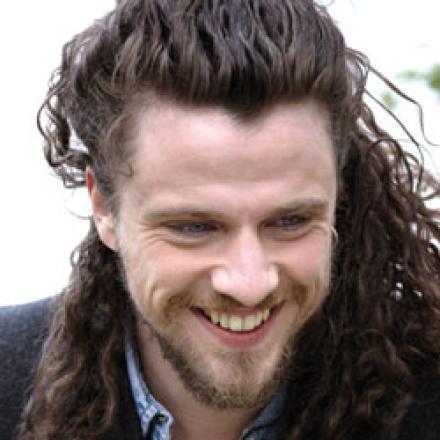 ****
When I launched Beyond The Joke back in January one of the first performers I wrote about was Alfie Brown. I'd seen him at the 99 Club in London and from the moment he came onstage he had a fascinatingly confrontational attitude towards the audience. I thought this was a one-off, but now having seen his full show in Edinburgh, in which be wondered aloud whether some Americans in the audience would get his humour and chastised another fan for not laughing in a manner he approved of, I've concluded that this may be part of his style. It can make for a potentially difficult gig, but also an exceedingly compelling one that can balance on a knife edge between brilliance and car crash.
There is no doubt that Alfie Brown is one of the most exciting young comedians around at the moment. There should be a deafening buzz about this show. He won't appreciate me saying this again – he drew attention to it when he spotted me at this gig – but he does remind me of early Jack Whitehall (well-spoken, young) and Russell Brand (unconventional, rule-breaking). Brown, who bristles with post-adolescent arrogance, probably thinks this is bad and he is more original than that,  but having elements of two of the country's biggest stand-ups should not really be a problem if you are after world domination.  And given that part of this show, The Revolting Youth, is about how the world needs a dictator to get its values back on track and Brown might just be the man for the job, maybe he is going the right way about it.
Pertinent and potent ideas flow thick and fast here. He compares unpaid internships with old school slavery and bemoans the alienating tyranny of social media. His attitude onstage oscillates between the pre-scripted and the unpredictable. At one point he strolled into the audience and sat in one of the few empty seats. It just so happened that this seat was between myself and another critic and Brown had great fun snatching the other critic's notebook (memo to young critics – use a small pen and smaller piece of paper you can tuck under your thigh in tricky situations).
Elsewhere he talked about the fact that he got married this year. He wisely suggests that one should have the honeymoon before the wedding – if you can get through that then maybe you are suited to a life together. Marriage doesn't seem to have altered his misanthropic demeanour though. There already seems to be tension between his broody wife and Brown's reluctance to bring a new person into an already overcrowded world just so that they can grow up and die.
This is thoughtful, political comedy in the same way that Russell Brand is political. Not aligned to a party, more a personal philosophy. He explores how, for instance, language evolves, particularly the vocabulary of sex and the way that it is currently so aggressive, all about "smashing" and "desecrating". A lurid anecdote about a family outing to an amusement arcade gives Brown a chance to paint a verbal picture of the decline of Western values. Likewise he also attacks the cosmetics trade and the banking industry with both wit and venom.
I don't think Brown is quite consistent enough yet to win an award and he does have a habit of critiquing his own gig as it goes along. But anyone looking for someone different from generic Live at the Apollo conveyor belt candidates should see him. I don't know how much of the act is a stage persona, if any, but this is a man who knows exactly what "decimate" means. That alone earns him a fourth star.