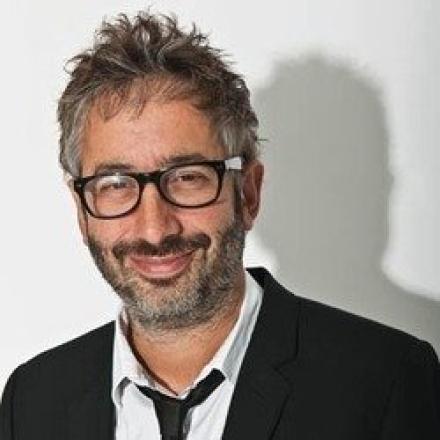 David Baddiel's first Edinburgh run since 1998 is proving to be the hit of the Fringe. His show, Fame: Not The Musical, has garnered rave reviews across the board and he has just announced two extra afternoon shows on Aug 10 & 11. Ticket details here. He's also doing a London run at the South Bank Centre from Oct 29 - Nov 1, details here...
You can read my four star review of the show, which was published in the Evening Standard, here. It is a fantastically entertaining and thoughtful monologue, but one thing intrigues me. Baddiel has said that he has an almost OCD obsession with honesty onstage. In this show he confesses to a Curb Your Enthusiasm-style embarrassing situation when to save money on a flight to Krakow he booked one priority boarding pass for himself and tried to hold onto a row of seats for his family, only to be confronted by a fellow passenger who recognised him. While telling the anecdote onstage he mentions that he was travelling to Krakow with his cleaner. I've heard this story before and I'm sure in that version he said he was travelling with his nanny, which seems to make more sense. Why would he take his cleaner away with him? Unless. of course, he travels everywhere with a cleaner as well as a nanny. Now that would suggest a completely different type of OCD...*
*Update - Mystery solved. David Baddiel has been in touch to say that the cleaner and the nanny are the same person...