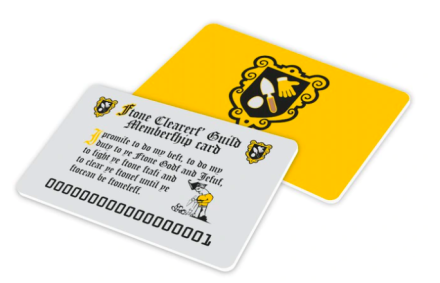 Update - target now reached, but do keep donating...
Comedian Richard Herring is getting close to raising the £20,000 he is asking for to make more podcasts about...stone clearing.
At the time of writing Herring has 33 hours to raise the final £520. If he doesn't reach the total he doesn't receive anything at all. 
You can also donate after he has reached the total.
Since moving from London to the countryside Herring has become somewhat obsessed with clearing stones from a nearby field. Here is a bit of background about his cult podcast prompted by this unusual hobby.
'Stone Clearing with Richard Herring' is the world's second most popular stone clearing podcast and arguably the best, plus through lockdown he's been doing almost daily updates on Twitch for almost 200 delighted Flag Hagf. What would you guys give for membership of the Stone Clearing Guild, a 16 page guide to stone clearing, five Cub Scout style Stone Clearing Badges, an actual witch's finger or dick, a brilliant T-shirt or even your name on the Stone Clearing podcast (which will surely ensure your name lives as long as the wall that Herring is building)? Hopefully you will give the prices we have put on this kickstarter. The money raised will go towards making the merchandise and creating more podcasts. These items will not be available to purchase elsewhere, making them potentially a good investment - in the past items have sold at up to 5 times their kickstarter value. Support us if you can and help us make more crazy podcasts and Twitch stuff."
It is a busy time for Herring. He has also recently launched a Thursday night show on Twitch called Ally and Herring's Twitch of Fun in which he reviews the news with a ventriloquist's dummy. He is also due to appear on the next series of Taskmaster on Channel 4 this autumn.