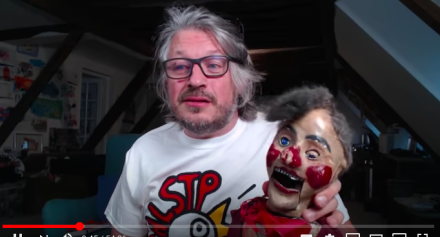 His latest show is on Thursday nights at 8pm and is called Ally and Herring's Twitch of Fun. In it the versatile comedian attempts to turn his hand to ventriloquism.
Each week he reviews the papers with a 128-year old dummy that was once used in an assault on his person (long-time fans of Herring may be familiar with this story which sounds familiar to a story he has told about his time working with Stewart Lee).
The show is also available as an audio podcast
on iTunes
 or wherever you get your podcasts.
Ally Sloper - which was also the name of an early comic strip character in Victorian times – already has his own twitter account 
@sloper_ally
Watch episode one of Ally and Herring's Twitch of Fun below.