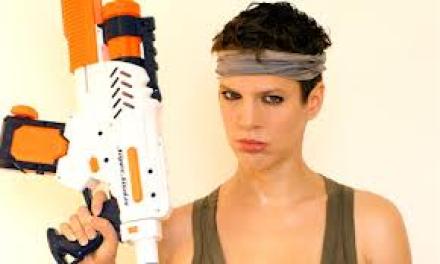 A lively week for comedy, kicking off with a major benefit at the Eventim Apollo tonight. Stand Up Against Austerity has been put together by Francesca Martinez and campaigning group The Peoples Assembly and is pretty much a who's who of comedians with a conscience, old socialist stalwarts and rising stars. As well as Martinez, the line-up includes Jo Brand, Stewart Lee, Mark Steel, Jeremy Hardy, Marcus Brigstocke, Jason Manford, Shappi Khorsdandi, Kate Smurthwaite and Jen Brister. Great cause, great bill, strongly recommended. 
The Soho Theatre is playing host to a couple of interesting American stand-ups this month. Later on there is Anthony Jeselnik, but first up is Kyle Kinane, a hard-living storyteller whose material ranges from dark tales of sexual indiscretion to reflections on the nature of pistachio nuts. Advance reports suggest that Kinane is the real deal and a cut above the usual slick US stand-ups. He is here from July 8 to 13. 
Last year's British Summer Time festival in Hyde Park featured nightly comedy gigs alongside big music events. This year the comedy has got both bigger and smaller. There is only one show but it is a major one headlined by Tim Minchin and his full band on Thursday. I saw him do a show like this at Somerset House a couple of years ago and if ever there was proof that comedians are frustrated rock stars this was it. Imagine Ben Folds with even better gags and even catchier melodies. The supporting line-up on the big stage should be interesting too - it includes Milton Jones, Gina Yashere, Pajama Men, Nina Conti, Alan Davies and special guest compere, Jasper Carrott.