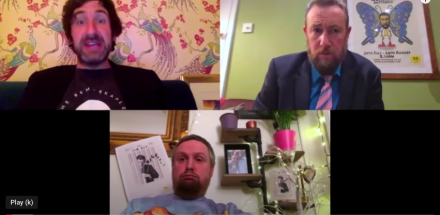 Here's a new game created by Mark Watson, Tim Key and Alex Horne that you can play at home.
On each turn, players name a person plus a category they fall under. That person and category are then eliminated, and subsequent people must not fall under that category. As more categories are added it gets harder, and eventually impossible, to name anyone new.
See how well you can do...