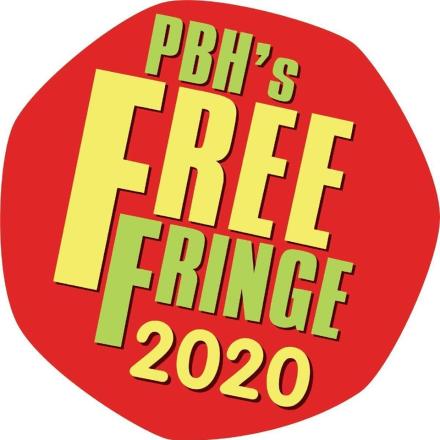 Luke Meredith, the CEO of The Free Fringe has written an open letter responding to recent reports that major venues at the Edinburgh Fringe have asked the Scottish Parliament for financial support following the Covid19 pandemic. 
Beyond The Joke has published the letter in full below.
"As an organisation using venues who operate year round in the city, it seemed appropriate to respond to the recent letter from other fringe venue organisers.
Firstly, our support and hearts go out to those essential workers on the front line of this pandemic. We appreciate all their efforts and will remain forever grateful.
Despite being the single largest provider of shows at the Edinburgh Festival (610 shows in 2018) and still going strong, we have often operated on the fringe of the Edinburgh Festival Fringe.
However our shows are in Edinburgh venues that operate year round, putting money directly back into the city. Every penny our artists make in donations from their audiences is their own and all the commercial revenue from every single show we host goes straight back into the Scottish economy.
The Free Fringe charges nothing to our venues, performers, and audiences; we have always relied on public support for our organisation to continue providing opportunity for artistic expression. In 2019 we hosted well over ten percent of fringe shows and we are exceptionally proud of this achievement.
As such, we do not ask for anything more than we already have. We will survive. Instead we would like to shine a light on the many artists and venues whose industry has almost disappeared overnight.
Many full and part time professional artists and performers rely on our efforts to significantly supplement their annual income. Even with the government self-employment package, we know many of them will still be struggling.
Our venues, who kindly allow us use of their premises for free, are also in dire need of support. With high rent prices and zero revenue, some of Edinburgh's most popular bars, restaurants and nightclubs are at risk.
I would suggest that immediate aid is offered to these people in preference to programming organisations. The fringe developed as a symbiotic blend of performers with the beautiful city of Edinburgh. If Scotland allows its own businesses and performers to fail, it would be more disastrous for the future of the fringe than the loss of a producer. Other organisations can step in to fill that gap, as has been demonstrated in previous years.
Independent venues such as Fingers Piano Bar, The Voodoo Rooms, Banshee Labyrinth, The Liquid Room, Bannermans (All programmed by PBH's Free Fringe) are intrinsic to the Edinburgh cultural scene and are all under threat. Local companies like Bruce Taverns who own many more venues deserve help. As do the newer places struggling to survive their first years, each offering something a little different and unique to the scene.
These lockdown measures are entirely necessary and have our full support. We ask, in turn, for public bodies to support our venues and our artists during this unprecedented time.
Sincerely,
Luke Meredith
CEO The Free Fringe Ltd
Notes:
3,841 shows registered in the 2019 programme, 450 shows in The Wee Blue Book (the Free Fringe Guide)"