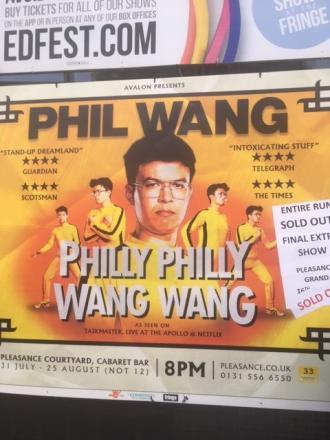 Major venues at the Edinburgh Fringe Festival have written to the Scottish Parliament warning that their future is at stake in the light of the pandemic crisis and the cancellation of the 2020 Fringe.
In the letter 'the big four' – Assembly, Underbelly, Gilded Balloon and Pleasance – have said that they are struggling due to a lack of any financial support. They told MSPs that most of them have been unable to access any financial aid during the Covid-19 crisis.
According to a report in the Scotsman potential total losses for the Fringe this year could be in the region of £30 million. Many other businesses also rely on the month-long Festival for a large chunk of their annual revenue.
Other signatories to the letter from the Association of Independent Venue Producers include Just The Tonic, Summerhall, Bedlam Theatre, the Acoustic Music Centre, Greenside, Sweet and Zoo.
The letter says: "The Fringe ecology relies on the creative and entrepreneurial vision of its venue producers to curate programmes of work, to facilitate and enable companies and artists, and to provide the spaces and support for artists and companies to stage shows. Without these individuals and their vision, the environment which has brought benefits to Edinburgh, Scotland, and the UK would not exist.
"Edinburgh's venue producers take on the costs and risk of finding and hiring premises, setting these up as temporary venues, designing and installing temporary performance and exhibition spaces, programming companies and artists to perform and exhibit into these venues, and operating the venues during the Fringe. Many Fringe venues are small-scale, and many venue-producing organisations operate on a not-for-profit basis.
"When the Fringe returns in 2021, it will need venue producers to be there, to curate their programmes and accommodate the visiting performing companies and artists. However, without financial support for venue producers now, key organisations will go out of business. Support needs to be found for venue producers – and for the businesses, organisations, and freelancers across the UK who support the arts and festival sector, and are dependent on their custom."