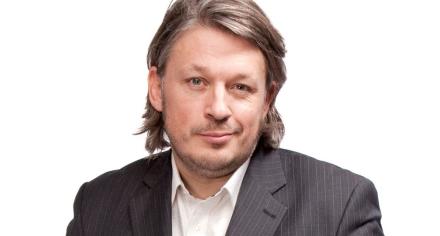 Last year Beyond The Joke reported that one of Richard Herring's emergency interview questions was being used to help children learn English in Korea. It has now emerged that Herring's best-selling book inspired by his Leicester Square Theatre podcast interviews, Emergency Questions, is now being employed in English lessons in Mexico.
Writing on his daily blog the comedian revealed how Mexican students had started to contact him. "I've been getting lots of emails from students learning English in Mexico, answering one specific Emergency Question. It has become clear that they are all in the same class and that their English English teacher has set them this as some kind of exercise in using our language. On the whole their English is better than mine."
He then reprinted some of the emails he has received (the spelling is the original spelling):
"Dear Richard
I am writing this letter as a task of my English class. I am obliged to respond to a hypothetical situation that one of your books mentions. In this example, I suppose to live in s animal habitat for one week. For this task, I would like to state that this is a very funny question that I actually like to respond.
After 15 min of thinking I finally was lead to a conclusion that the best way is living on a cave, I take the bat as an example. so the advantages are that it brings you shelter, from the rain, it also has a very silence environment that helps to be more focus on surviving. There are disadvantages as cold, however, it can be handled with a good jacket and fire. I wish you never read this, but in case you do, I offer an apology. Sincerely, Diego."
And Rodrigo wrote:
"Dear Richard Herring;
I write to you believing in the new fantasy of becoming a beaver master, inspired by your emergency question 'If you had to live in an animal's nest or borrow for a week, which animal would you choose?'. I came accross this question through my teacher's obsession with your book 'Emergency Questions'..."
What animal would I choose? I would live in a North American beaver's lodge for a week. As it turns out, a beaver's lifestyle is not so different from a human one: their social sturcture is based on family life, they work throughout all their lives looking for comfort, they'll do anything to get'em resources, and will keep other living beings away unless they give them food. They are social animals who value team work and will happily accept new beavers as long as they are willing to work, so I would have to prove my worth to the community in order to bypass their territorial behaviour. Assuming I can take a couple of my own stuff to the lodge, I could totally use human tools to get them more wood than they ever could and make them love me. I could prove myself to be so useful, they might even make me their leader and turn me into something like a Beaver Master, venerated and adored; they could build a church in my name, adoring my ever-so-useful hands and tools, turn me into the new Jesus. Who knows? Maybe living in the wild for a week will change my life and the course of beaver history. I have no proof to support that, but no doubts either."
Buy Emergency Questions here.