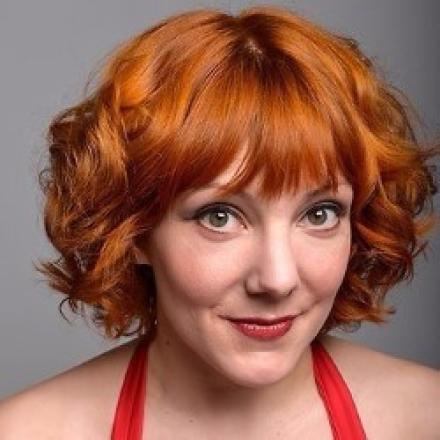 Sophie Willan has been out all night celebrating her nomination for the 
lastminute.com
 Edinburgh Comedy Awards and her voice has become a husky squawk.
Branded is her follow up to last year's On Record, based around the social worker reports written about her as a child in care.
This year Willan responds to the labels which are often placed on her, such as 'northern', 'working class' and 'female comic'.
She is all those things, but she is also a brilliant performer, who has grown in confidence and skill and who utterly charms her audience, while apologising for the hoarseness of her voice.
Willan's easy informal manner and beautifully written jokes effortlessly debunk a whole load of stereotypes about poverty, drug addiction and people who have spent time in care.
She builds up to a subject she has wanted to tackle for years, that for a short period of time, in her late teens and early twenties, she worked as an escort, while simultaneously running a feminist theatre company.
Like many of Willan's stories, her reveal confounds the stereotypes, finding the absurdity and the humour in a pretty grim set of circumstances.
Even if you already know the story, it is a confronting and emotional moment as Willan challenges the audience to question what kind of assumptions they are tempted to make about her.
Willan is on the edge of her thirties now. If she'd had the kind of financial backing, education and advantages of other performers she might have done this years earlier.
But her voice is more determined and strong and more distinct because she has had so long to develop as an artist.
Willan is a truly special talent, a person who is able to make light of difficulties in a way that shows the way to make this a better world.
Her work is political to the core, but it doesn't feel like it. She wears her activism lightly. And while some political comics might be limited by talking mostly to people who agree with them, Sophie Willan has the talent and the added sparkle to really change people's minds.
Sophie Willan: Branded is at Soho Theatre from June 12 - 23, 2018. Buy tickets here. 
****