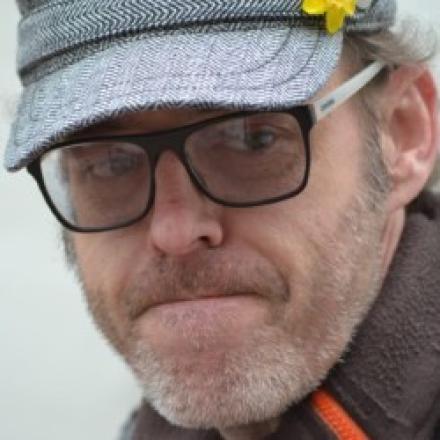 The Geordie comic has decided this year to try to become more emotionally honest – in a show framed by his own depression. If that sounds dreadful, it really isn't. Mace is a natural clown, who could take any subject under the sun and make it into laughter.
His show begins with him wearing a chicken suit and performing an interpretive dance about death accompanied by a croaky voiced track by Neil Young about pain and regret. Who can say why this works – but it does. Life is so awful sometimes maybe the only thing you can do is laugh.
There are few biographical details in this show and not an ounce of sentimentality. But Mace does manage to show us some of the inner workings of the depressive imagination. I love his recreation of a self help book, written from the point of view of a depressed person. If anyone is tempted to offer him a hug at the end of the show this demonstrates very clearly why this is not a good idea.
His Quiz for Depressives is also brilliant – encouraging the audience to compete to see who can be as depressed as he is.
Mace also recreates the sad story of original Beatles drummer Pete Best, in which he climbs into a pointlessly huge cardboard costume to become the landscape of Liverpool.
There are several teenagers in the audience for his lunchtime show at The Stand and I enjoy watching them being won over by this lovely lanky strange Geordie man. Life can be a bit rubbish sometimes, as any teenager knows. But they are also tremendous bullshit detectors and there is no bullshit here.
Mace may appear shambolic but every one of his one-man sketches is worked out to perfection with every action and every word is designed to provoke big, proper, happy laughter.
The show ends with a beautifully worked out piece of audience participation so joyous you'll regret it if you don't join in. Whether you join Seymour Mace on stage or not, you'll walk out of the theatre knowing we are all in this together, with a gigantic smile plastered across your face.
Seymour Mace's Magical Shitcakes from Heaven is at The Stand until August 27. Tickets here.
****