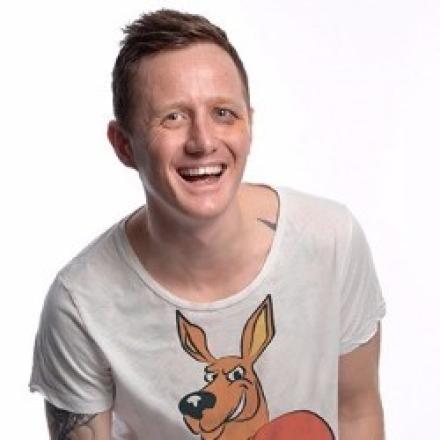 Kai Humphries might not be a household name, but if you live in his hometown of Blyth in the north-east, where his family runs the Punch-Drunk comedy club, he sounds like something of a legend. His show is a truly-heart-warming tale of as community pulling together thanks to comedy. And thanks to two brothers thumping the shit out of each other in the boxing ring.
It's a real feelgood story but also a funny one as the genial stand-up tells us about his family and how his brother had a life-changing incident and became a bit of a hippie. There is some delicious domestic detail. The siblings are obviously extremely close. Kai shares some comedic info about his brother's sex life and has lived to tell the tale. There is also an affectionate description of Blyth, illustrated by the kind of grubby, bleak things people in the town sell online. As Humphries says – I'm paraphrasing here – the more crap the town the nicer the people are. So Blyth must be pretty crap.  
The bulk of the narrative, however, is Humphries recalling how he helped out when he heard about a local child with a rare form of cancer who needed money for treatment in America. Thanks to the fans of the Punch-Drunk club and the wider community people power did its bit. 
You may also have heard about a celebrity charity boxing match that took place - it was a chance for Kai and his brother to have a legitimate punch-up for a worthy cause (just as a sidebar, Kai describes his brother as a hippy - hippies in the north-east seem very different to hippies down south where they don't usually have tattoos, gelled hair and box like billy-o).
As you might have guessed this is a touching, lovely comedy show and also a glowing testament to people doing good things in bad times. Warning, you may just get something in your eye when you see some of the clips onscreen towards the end. If a film producer is not already making a movie version they really ought to get their skates on.
Kai Humphries: Punch-Drunk is at The Gilded Balloon until August 28. Tickets here.
****