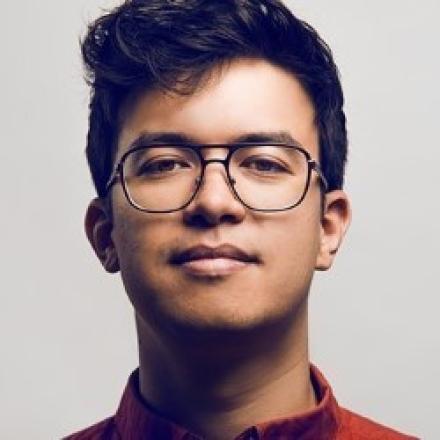 I hadn't seen Phil Wang live for a few years and I didn't have much inclination to see him this year. The last time I saw him I thought he was pretty childish and immature, but decided to give him another shot. I don't know what has happened in the last few years but in Kinabalu the boy has become a man. Well, I guess I do know what happened. He is 27 – three years older and three years more mature.
Well, maybe not that much more mature. One of his opening routines – after suggesting some very silly variations on his name – is about reaching a milestone in his life by buying his own lube. He doesn't actually say whose lube he used to borrow – or what he actually does with his own once he has bought it –  but the routine feels like a throwback to his early smutty self. Still, it does the trick and gets the crowd warmed up.
From here though his set gets funnier and also more interesting as he discusses his own Malaysian background and the general political landscape. He has found that the meaning of the term "Asian" can be extremely flexible. He notes that somehow Dane Baptiste, whose family is from Grenada, has been on the BBC's Asian comedy show while Wang is still waiting for the call.
He is playful but also not afraid to have a controversial opinion, pointing out the good, unappreciated things about the UK, such as the fact that you can drink the water straight from the tap. He even mounts a credible but potentially controversial defence of the British Empire.
There are still flashes of schoolboy childishness – doing Chinese accents and using epithets for nationalities that might really wind up Guardian comment writers – but this is mixed with some serious thought about the complexities of the modern world.
And, in case it needs adding, Wang is very funny. Still a bit silly after all these years, but funnier than ever.
Phil Wang: Kinabalu is at Pleasance Courtyard until August 27. Tickets here.
****