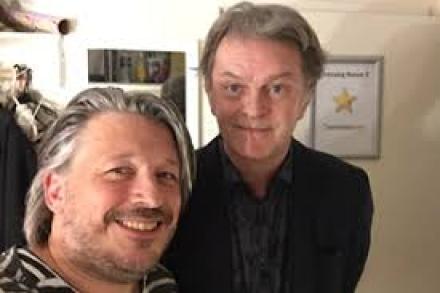 Comedian Paul Merton has revealed how he was asked to contribute to an obituary of Nicholas Parsons even though the Just A Minute host is still alive.
In a podcast interview with Richard Herring Just A Minute regular Merton recalled the incident. 
"I had a meeting with somebody who asked could I record something for Nicholas's obituary. I said no. That was 12 years ago. The person that asked me left the BBC five years ago…"
It is common practice to record tributes to older celebrities in advance, but Merton probably thought it was a bit too soon for the spritely Parsons, who is still currently hosting Just a Minute at the age of 93.
"They are not so worried now," added Merton. "He's clearly invincible. He is one of the few entertainers working today who is mentioned in the bible. Harold Lloyd hanging from that clock came out four months before he was born."
In a wide-ranging interview with Herring, Merton recalled his early days in stand-up - doing a remarkably accurate Alexei Sayle impression – and talked about his TV and radio career. 
Herring asked him if he would ever consider taking over Parsons' presenter's role in Just A Minute. Merton said: "No, I don't think so. Then you'd be losing me as a contestant."