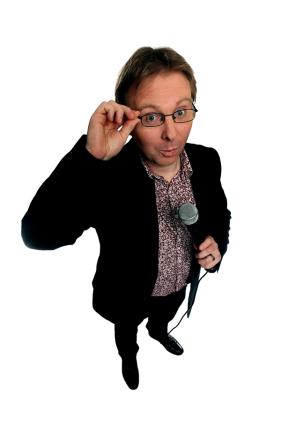 The rise of the pun comedian has been one of the interesting developments in stand-up in recent years. Tim Vine no longer has the field to himself, there is even a UK Pun Championship to find the country's best wordplay wizard.
But they all - even Vine - suffer from the same issue. How do you turn an art form that is best suited to lollipop sticks and Twitter into a one hour show? Even Tim Vine warns his audience five minutes in that there is another 55 minutes of the same thing coming up.
And that's the problem Tony Cowards has. As anyone who follows him on social media knows, he is excellent when it comes to crafting a funny line. But he makes me think of the gag about the football team that was great on paper but was playing on grass. Once Cowards walks onstage for his show Daft Pun some of that online stardust seems to disappear.
Don't get me wrong, the Swindon-based comic is a very warm presence, just not a very memorable one. The acoustics in the room didn't help and I think Cowards could enunciate a little clearer too, but with an act like this it was hard to build up momentum even when the gags were great. In fairness on the day I was in he may also have been slightly wrongfooted by his stopwatch stopping early mid-gig too. 
But I liked his idea of running a marathon dressed as a potato so that being wrapped in foil at the end would complete the look. There were more very good gags too. About being in the military, about blood donation, about Belgium. And there was a good bit of low-level riffing on funny ways to be dumped. Like Jimmy Carr Cowards has the kind of brain - either natural or trained like an athlete's muscle – that is able to reverse engineer an everyday phrase to turn it into a laugh. If only his delivery was punchier.
Apart from a few lo-fi visual gags this was pure comedy Ronseal. It did what it said on the tin but nothing more. The blurb promises "an hour of great gags, playful puns and witty wordplay." That is all true, except that the show only ran for around 50 minutes. Though this might have been the stopwatch's fault.
Until August 28. Tickets and info here.
***