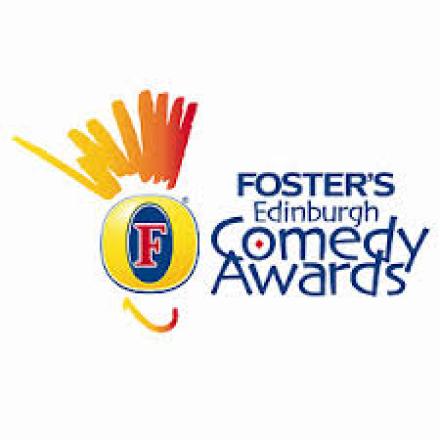 This year's eight-strong Foster's Award nominations list was the longest-ever list, but that didn't stop plenty of grumbling in Edinburgh's bars last night. Unless every Fringe show is nominated – and there were more than 600 eligible this year – there will always be those that are disgruntled. I was pretty happy with the list but still surprised at some omissions. Which just goes to confirm that you can't please everyone.
I guess the biggest shock was the absence of Richard Gadd for Waiting For Gaddot. While someone on Twitter called him a "shit Kim Noble" his show was more overtly comedic than the work of Noble so would have sat comfortably on the list. I did hear one of the people involved in the awards observe that Gadd was hardly in the show. I don't know whether that stopped him from getting a nomination though. Does it really matter when the show is so good? Come into the 21st Century Foster's. This is a multi-media everything-is-connected-by-broadband world. Maybe as it is such a distinctive show it could be in the running for Panel Prize?
Another surprise absence for me was Spencer Jones Presents: The Herbert in Proper Job. It always amazes and delights me when an audience that has no idea what they are about to see immediately buys into an unusual act. And that has happened every time I've seen Jones. Even though he hardly says a word, wears white tights and goofs around like a nutjob for an hour. There was even a bit of narrative and a darker back story in his full set. If Dr Brown can win the Foster's Award and Trygve Wakenshaw can pick up a nomination this year I don't really understand why Jones was overlooked. Like him I'm almost speechless.
I had similar thoughts about John-Luke Roberts, although his clown-influenced show is much more serious. I've never been a particular fan of Roberts. Physicality is always important in comedy and he kind of seems too normal and too handsome to be really funny. But this year's show was a huge leap up for him, as he skewered the 'dead dad show' phenomenon while also doing a show about his own dead dad. There was some real rage here. At times this was more terrifying than comical as Roberts seemed to be both channelling and exorcising his father in front of our eyes. You definitely won't see another show quite like it.
Anyway, these are just three of the shows that I think missed out this year. I'm sure people reading this are wondering what happened to their favourites. So tell me. Who do you think is a glaring omission from the Foster's shortlist? And who would you have booted off the list to get yours on?
Update - judging by responses on Twitter/Facebook the other biggest omission was John Robins.