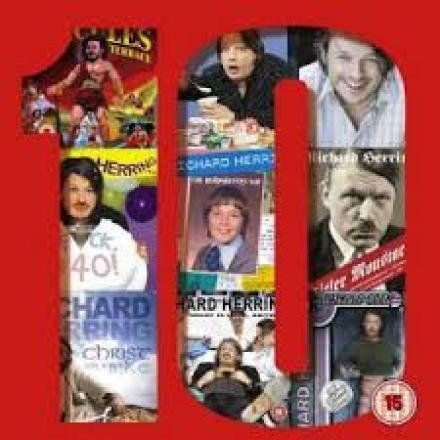 Full-length comedy shows used to be the showbiz equivalent of the May fly. They did their runs in Edinburgh, London and then on tour, and then they were gone forever. The comedians moved on to their next project.
These days that is no longer the case. As well as everyone releasing shows on DVD or download there seems to be a growing trend for reviving shows onstage. Last summer Al Murray dusted off his very first Pub Landlord show for an Edinburgh gig to remind his fanbase (and maybe himself) where it all began. A4-sized sheets of notes were reportedly glued up on pillars in the Pleasance Cabaret Bar as an aide memoire.
This year Richard Herring seems to have started a full-blown revival bandwagon in London. He is not doing the Fringe and instead has decided to do all 11 of his previous solo shows, plus a brand new one, provisionally called Happy Now? at the Leicester Square Theatre over six weekends in August and September. You can already buy tickets here and there are special deals if you want to see more than one show.
For Herring the decision might have something to do with being a new father taking up a chunk of his creative time – the pram in the hall and all that. But it is also a reflection of the modern comedy world. Shows tend to be privately recorded by performers for posterity on iPhones and other devices these days, so that even if there isn't a formal script – though in Herring's case there probably is – there is something to use to refresh one's memory and make it possible to reassemble lost gems such as Twelve Tasks of Hercules Terrace.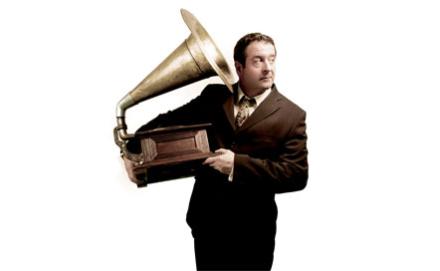 Herring isn't the only one planning to revisit his past. Mark Thomas is doing a run at the Battersea Arts Centre – well, the Four Thieves pub over the road where gigs have been moved following the fire. From April 27 - May 9 he will be performing both his acclaimed latest show, Cuckooed (reviewed here) and then the acclaimed show before that, Bravo Figaro! (reviewed here). Solo shows can often be a challenge for the memory so Thomas will have to be careful not to talk about opera when he should be talking about the arms trade and vice versa. 
Herring and Thomas are not the only two troupers taking a peak into their treasure trove of old riffs. 2011 Foster's Award winner Adam Riches is doing four Wednesdays at King's Place from April 8, starting with his 2009 show Rogue Male and finishing with his most recent show, Adam of the Riches, on April 30.
Herring and Riches's retrospective runs are particularly intriguing. As long as they stick to the original scripts this is a way for comedy buffs to watch the evolution of a performer, to spot themes emerge in their work and to see how they find a voice. There's got to be PhD in this somewhere. Maybe even an Arts Council grant. And if nothing else this is eco-friendly comedy - recycling old routines and giving them new life.