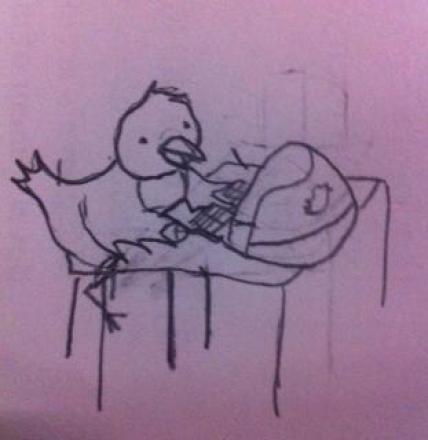 I went to Angel Comedy Club in Islington last Thursday night because I'd heard Nick Helm was on. I didn't arrange to be on the guest list, I just turned up as a punter. And like a punter I was turned away because the gig was full.
Perhaps I shouldn't have been surprised. Apart from the fact that Nick Helm is brilliant and that Angel Comedy had won the award for Best Small Club at the Chortle Awards last week, the gig was free. Angel Comedy has been at the forefront of London's controversial free gig revolution where you stick what you think a gig deserves in a bucket at the end of the evening.
Contrast this with tonight, when Mel Brooks is making a one-off appearance at the Prince of Wales Theatre. Tickets range from £75 up to £500. Presumably for £75 you are up in the gods and for £500 you get to sit on Mel Brooks' lap. 
There is also a £25 per ticket lottery for front row seats shortly before the gig, which sounds like a wizard wheeze. Although I'm not sure if unlucky entrants get their £25 back and it is a bit of a faff if you head all the way to the theatre, don't get a ticket to see who you want to see and are still £25 down on the deal.
Anyway, all of this got me thinking about ticket prices. As someone who is lucky enough not to have to pay for gig tickets very often, this just reminded me of  the differences in how much a gig can cost. I'm not sure if Mel Brooks is the most expensive laugh in town. Jerry Seinfeld and Jackie Mason have also pushed the price envelope on previous visits. But it certainly feels pretty pricey to me. Particularly as I was told that there are no free press tickets.
Ticket prices often bear little relation to how good the gig is. Are those O2 tickets that can cost upwards of £50 really better than seeing the same performers do warm-ups at the Pleasance for around a tenner? The show might be slicker, the delivery might be tighter, but you might be sitting in a different postcode to the person you've come to see. I prefer it when I can see the whites of their eyes and not squint at a video screen.
By contrast to Brooks, I managed to bag a bargain to see a warm-up of Daniel Kitson's new show Polyphony at Battersea Arts Centre last Wednesday. No press tickets were available so I joined the  mad online scramble when they went on sale. I failed, but I found a friend who had a spare and I managed to snaffle it before he could change his mind. 
As Kitson warned us in advance it was a very rough show. He was about to take it to Australia and was still in the process of putting things on tape (it's v tape-heavy) and tinkering with the script. I can't really say any more, but being Daniel Kitson it had bags of charm, was deftly structured and peppered with laughs in all the right places. And also when you least expected them.
Tickets for Kitson were £5. Would the people who paid £500 to see Mel Brooks enjoy themselves a hundred times more? I doubt it.