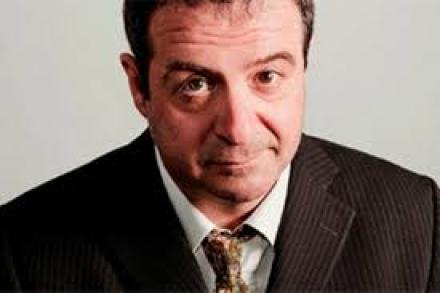 Comedian Mark Thomas is to present the inaugural Linda Smith Lecture at the Gulbenkian Theatre in Canterbury on May 12. The talk is being put on by The British Stand-Up Comedy Archive as part of a series of events this year. Thomas was a long-time friend and colleague of Smith, who died in 2006. Both of them have memorabilia from their careers stored in the archive at the University of Kent.
Other events at the same venue include in-conversation nights with the University of Kent's Senior Lecturer in Drama and Theatre, Olly Double. He will be talking to Alexei Sayle on February 7 and to Richard Herring on April 8. Double will be speaking to Stewart Lee on June 10, but tickets for that are not available yet.
There is also going to be a live streaming at the Gulbenkian Theatre of a special sold-out live edition of QI on February 9, taking place on the Canterbury campus to mark the University's 50th anniversary celebrations. Regular panellists Alan Davies, Sandi Toksvig, Jo Brand and Phill Jupitus will be taking part, as well as QI creator and producer John Lloyd. Completing the line-up at this one-off will be Olly Double.
For more details about all the events and for more information about the British Comedy Archive at the University of Kent click here.