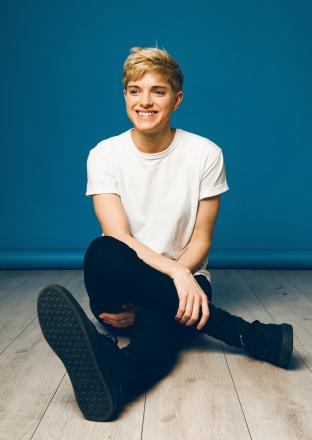 The trailer for the second series of Feel Good, co-written by Mae Martin and starring Martin, has just been released. 
Watch it below. 
Martin also tweeted that the show drops on June 4th on Netflix worldwide.
The series has received considerable critical acclaim, including Best Comedy Series at the Edinburgh TV Awards. It is co-written by Joe Hampson.
Charlotte Ritchie, Lisa Kudrow, Adrian Lukis and Phil Burgers will return and new cast members will include Jordan Stephens (Rogue One: A Star Wars Story), John Ross Bowie (Speechless), Eve (The Talk) and Eleanor Matsuura (The Walking Dead).
Mae Martin will also be touring later this year with a new show. Details here.
Mae Martin picture: Matt Crockett