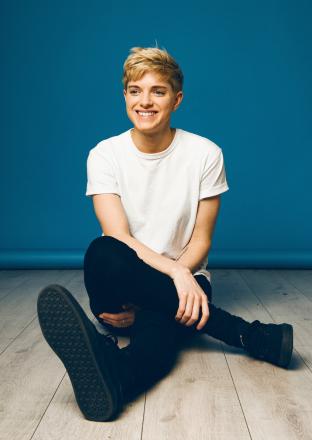 Well it couldn't last for ever I suppose. After a run of comedians winning Richard Osman's House of Games that stretched back to December 2020 the sequence ended last week. Despite there being three comic acts on the show – Sally Phillips, Ronni Ancona and Nathan Caton – they were all pipped by broadcaster Colin Murray.
This week we are back to a single 'token' comedian, with Mae Martin taking on Patsy Kensit, broadcaster Nihal Arthanayake and Jake Humphrey, so the odds might be stacked against comedy snatching back those much-prized House of Games goodies.
Not that there is anything token about Mae Martin. She is a brilliant London-based comedian who grew up partly in Canada (and also in Battersea) who has been getting increasingly popular in recent years. First with her live shows – she picked up a Best Comedy Award nomination in 2017 – and more recently with her somehow autobiographical series Feel Good, in which she played a stand-up comedian wrestling with relationship and addiction issues.
And the good news is that Feel Good is coming back, hopefully in the autumn. Martin is also developing a new young adult drama with Netflix. And even more good news, she is also touring this autumn with her brand new show Sap, starting at the Manchester Ritz on October 5. 
On the announcement of the tour, Mae Martin said: "Please come and say hello to me on tour. I'm really excited about this new show, it's probably the most fun I've had on stage and I can't wait to share it with you. And I'm not just saying that because I'm starved for human attention. Let's get together and commiserate, and, celebrate."
Tickets are now on sale. Dates and links
here
.
Richard Osman's House of Games, Monday, March 1 - Friday, March 5, 6pm, BBC Two.
Mae Martin Picture: Matt Crockett