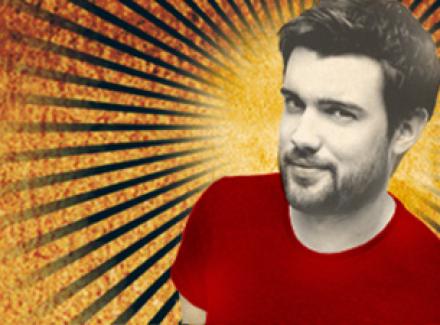 Comedy residencies used to be three or four nights, maybe a week if you were a big attraction. This week, however, two major comedy shows kick off in London and will still be on for quite a bit longer when the Christmas decorations are taken down in January. Stewart Lee brings Much A-Stew About Nothing to the Leicester Square Theatre from Monday night, while Bridget Christie brings her A Bic For Her set to the Soho Theatre from Tuesday. These are two performers at the top of their game, with Lee honing material that will appear in his next BBC2 series and Christie reprising the show that won her the Foster's Comedy Award in Edinburgh in August.
If, however, you would prefer to give your money to charity rather than line the pockets of the Posh and Becks of stand-up, Adam Hills headlines a major late-night benefit at the Leicester Square Theatre on Wednesday. Comedy Gives Back is a global initiative with gigs going on around the planet over a 24-hour period to raise money to help the fight against malaria. Hills will be joined by the manic, majestic Adam Bloom, Stephen K Amos, Pete Johansson and Lloyd Langford. You can also watch the gig online via Dailymotion, but not much beats Hills riffing with his fans in the flesh.
On Thursday night there is a chance to catch Jack Whitehall headlining a fundraiser for Stand Up For Women at Wilton's Music Hall in east London. Whitehall has a big tour coming up in 2014 so this may be a crafty way of getting a sneak preview of his new material. And even if Whitehall does not float your boat the supporting cast is pretty tasty and includes Junior Simpson, Sara Pascoe, James Mullinger and Brett Goldstein. Great comedy, great cause, great venue. What's holding you back?
Oh, and musical comedy superstar Bo Burnham starts his eagerly anticipated UK tour this week in Brighton on Wednesday. Full dates, details and review of his acclaimed 2013 Edinburgh visit here.
And finally, Nick Helm is at the Bloomsbury Theatre on Nov 8 & 9. But you have read our interview with him here and knew that already of course...