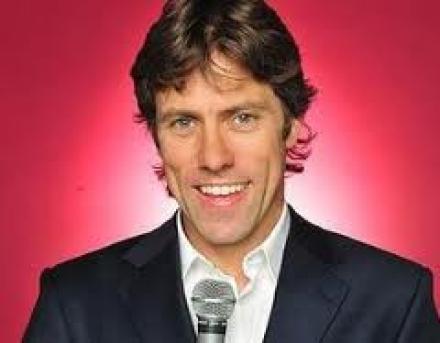 For many ambitious comedians this is the most important week in comedy. The Foster's Comedy Award shortlist has just been announced and the winner will be announced on Saturday. But, believe it or not there are more important things in life than comedy. Just before the festival started Paul Byrne was diagnosed with Hodgkins Lymphoma and had to return to London to begin an intensive course of chemotherapy.
Byrne has been well known and well respected in comedy circles for years. He has worked as a director with Andrew Maxwell and Brendon Burns among others and can often be seen fussing at the mixing desk during gigs making sure the audience can actually hear the gags. He is also a musician and I remember a few years ago he was particularly chuffed when he was playing guitar in Phil Nichol's backing band and I mentioned in a review that he bore more than a passing resemblance to Johnny Depp. He is pretty versatile. He also dressed as a Yeti to hand out flyers at the Altitude Festival.
A benefit gig – reviving Andrew Maxwell's old late night Full Mooners club, renamed Paulmooners for the night – has been quickly organised for Byrne at McEwan Hall in Edinburgh this Wednesday and the line-up is pretty impressive. Tickets via this link or by phone on 0844 5458252. Ed Byrne, Jason Byrne, Glenn Wool, Brendon Burns, Phill Jupitus, Terry Alderton, Lady Carol, Tim Fitzhigham and Andrew Maxwell are among the star turns but the main attraction is John Bishop, who is only doing this single gig in Edinburgh (though he is also appearing in a live chat show on Friday, which sounds like fun too, details here).
A few years ago Andrew Maxwell invited me to the big Full Mooners farewell bash at Alexandra Palace in London and told me that it was definitely the last ever Full Mooners gig. I guess this is a cause worth breaking his word for. There is also talk of another benefit in London later this year. Watch this space...