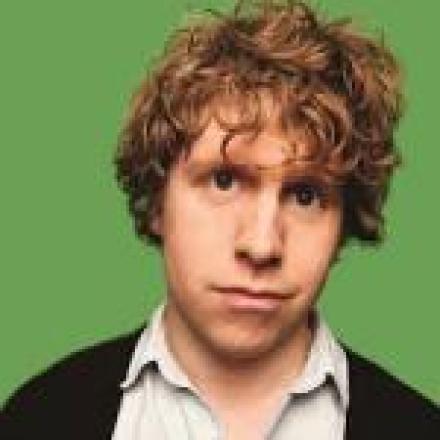 If there is one thing more frustrating than not being able to get a ticket for a rare sold-out Mighty Boosh gig it's two great causes clashing with each other. This Wednesday there are two top class charity gigs with unmissable line-ups - if you are only going to go to one comedy gig this week try to make it one of these.
At the Hammersmith Apollo Jo Brand hosts a benefit in aid of learning disability charity Mencap. The line-up also includes Omid Djalili, Richard Herring, Jon Richardson, Jessica Hynes, Andrew Maxwell, Susan Calman, Tim Vine and Wendy Wason. If you have read this far you are presumably a comedy fan so you don't need me to blather on about most of these people so I'll tell you about the charity instead. A learning disability is a reduced intellectual ability and difficulty with everyday activities such as household tasks, socialising or managing money, which affects someone for their whole life. While this is a line-up that can certainly deliver short, sharp sets, we are also promised sketches and special guests, making this easily the gig of the week. It's good to see Jessica Hynes doing something live. I suspect she may do something a little sketchy onstage, though details are, appropriately, sketchy at this stage.
While Brand and co do their bit in W6, in Central London at the Bloomsbury Theatre at the same time there is also Laugh Til It Hurts, a benefit for the homeless charity Crisis hosted by Mark Dolan. Josh Widdicombe is arguably the main attraction here, but I'm also looking forward to seeing Pappy's, who got what you might call mixed reviews for their recent BBC3 sitcom Badults (i.e. people with no sense of humour didn't like it) but they can definitely do no wrong when it comes to larking about onstage. Also appearing are Patrick Monahan (pack a flask), Lloyd Langford, Ivo Graham, Barry Cryer, Alistair McGowan and Sean Hughes.
Oh, and this Monday there is a "Girl's Night Out" benefit for Stonewall, also at the Bloomsbury. I assume men will be tolerated if they buy a ticket for this all female line-up which includes Kerry Godliman, Zoe Lyons, Francesca Martinez, Hannah Gadsby, Angie McEvoy, Leisa Rea, Suzi Ruffell and Rosie Wilby with Jen Brister compering. The obligatory special guest is also promised. I've raved about Kerry Godliman in the past while Hannah Gadsby had two great shows in Edinburgh this year – one about nudes in art, one about her personal emotional ups and downs. Francesca Martinez is also very good, although I once had the timerity to criticise her and someone set up a Twitter account just to criticise me. So if you can't get to either of those Wednesday gigs you can still have a laugh and feel youv'e done something good by going to this show.