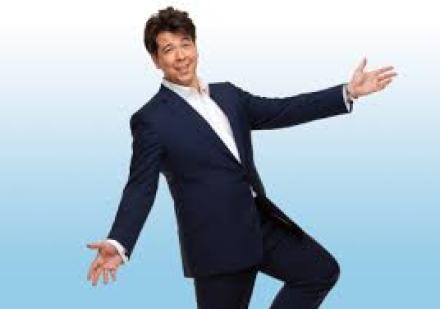 You don't get to be a comedy superstar by accident, by having a bit of luck or by having a canny manager. i'm sure all of those things help, but i've seen Michael McIntyre twice in the last week and both occasions have confirmed that there is a simple reason why he is one of the biggest comedians in the country if not the biggest.
The answer is not rocket science. He is a very funny man. At the Bloomsbury Theatre last Monday he headlined a benefit gig and despite claiming to be a bit rusty having not been onstage for a while he was super quick off the mark, seamlessly weaving together old material about life on the road, new material about taking up golf and some improvised banter to turn a 20 minute spot into a 40 minute set.
I wrote recently that maybe comedians lose their mojo when they get old. The consensus seemed to be that while age had something to do with it success and complacency was a much bigger factor. Once life gets too cushy the drive can disappear. This is certainly not the case with McIntyre. He earned an estimated £21 million from his last tour and, as he riffed about at his gigs, has just bought a massive pile in Wiltshire. This was not humblebragging, this was mining his life for material.
Onstage at the Bloomsbury McIntyre seemed as hungry for laughs as when I saw him playing  a converted public toilet on Shepherds Bush Green a decade ago. On Saturday he was onstage again at the O2 Arena as part of the C4 Comedy Gala and while most of the acts stuck to a "greatest hits" don't-scare-the-horses script McIntyre was happy to hoof it, skipping like Usain Bolt across the stage in an effort to outrun the cameraman and chatting off-the-cuff to the audience. It was one of the highlights of the night and had a spontaneous edge that most of the turns lacked.
When MM first broke through about five years ago there seemed to be resentment that he had surged through the ranks. Comedians seem to be very hot on "paying dues". The other day I heard someone talking about the fact that Ricky Gervais hangs out with top comedians such as Louis CK but has not done the same spadework as Louis CK. Does this really matter? If you can entertain millions that's what matters, not that you've played toilets in Shepherds Bush or tiny clubs in New York.
The toilet gig is a pungent reminder that he did work his way up and was not handed a BBC series out of nowhere. If things happened quicker for him than for others that might have been partly that he was in the right place at the right time – doing observational comedy just after Sachsgate when there was a fear of anything too edgy – but it was also because, as he has proved this week, he really is very good at what he does. At the Bloomsbury benefit he didn't just blow away the audience, he blew away the other acts who spoke very highly of him after the show in a way I had not noticed before.
McIntyre has previously spoken of other comedians being resentful of his success but maybe the tide has turned. He has been at the top long enough now for everyone to accept him and acknowledge that he is there through sheer talent and an ability to work a crowd into a veritable lather of laughter. Though I suspect accident, luck or having a canny manager helps too.