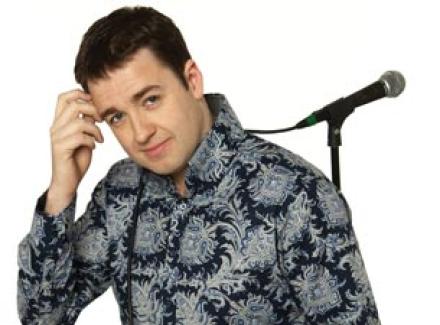 The O2 Arena or Ye Olde Rose & Crown in Walthamstow? For me there is not really any choice. Last night arena-filler Alan Carr popped into the north London pub to try out some new material. It was the kind of surprise that makes a good pub gig into an unforgettable pub gig. And it is the sort of thing that can only really happen in comedy. How often does Helen Mirren do a quick bit of Shakespeare in her local?
Comedians, on the other hand, might dream of playing the O2 Arena, but even the biggest have good reasons to keep doing low-key gigs. When you are preparing for that big tour the only way to see if your material is actually funny is to do it in front of an actual audience. That's how you find out if you need to cut that bit out there, re-order that bit here. That's why Jason Manford has been popping up in pubs and clubs in Manchester and London in the run-up to his First World Problems tour and why Jack Whitehall has been nipping into the 99 Club.
It's a win-win no-brainer. The warm-up has a lot going for it for the punter too. Tickets for Manford's gig at Manchester's XS Malarkey last night were a piffling£3 rather than the £22.50 when he is back in the city's arena later this year. Ok, you might not get the full two-hour set, but sometimes comedians are better in small doses. You might also get some exclusive material. As Ricky Gervais said when I saw him do a try-out in a tiny arts theatre a few years back: "if any of this is shit I won't do it again, you've got an exclusive."
Comedians often choose their locals so that they can nip out for a try-out and not miss their dinner. West Londoners Rob Brydon and Al Murray have tended to do shows around Hammersmith and Chiswick, while Daniel Kitson has a soft spot for The Hob in Forest Hill. Frank Skinner, who lives in Covent Garden, has been road-testing material at the nearby Soho Theatre, which has also played host to the likes of Micky Flanagan, David Baddiel and Michael McIntyre. Some are advertised in advance, some are not. 
Some of my most memorable gig experiences have been at warm-ups. And some of my dampest. I had a pint tipped over me by Al Murray at the 503 Theatre in Battersea years ago. I don't think it was intentional, but maybe he had read one of my reviews.
For comedy geeks you get to see a show evolve. For passing punters you get a bargain. What's not to like? Of course, it might not always go as planned. I saw Alan Davies do an impromptu set at the Banana Club in Balham in the late nineties and in the middle a woman got up onstage and started berating him about something entirely unconnected to him or his act. She would never have got that close to the microphone at the Hammersmith Apollo.
OK, a warm-up set might not be the finished article, but what a show lacks in finesse it gains in intimacy. So next time a big tour is imminent start keeping an eye out at your local venue. And make sure you are on the Soho Theatre's mailing list. See a star, save yourself some money and have something to show off about at work the next day too.