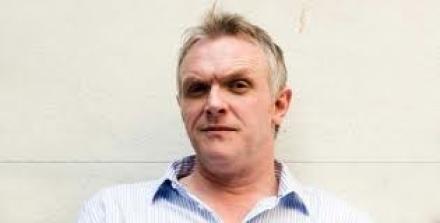 Delighted to see that Greg Davies has been nominated for Best Male Performance In A Comedy Programme for his turn as hapless dad Ken in BBC3's Cuckoo. The first time I saw Greg Davies was when I judged the Evening Standard's shortlived New Comedian of the Year competition in 2002. The gig took place on the Tattershall Castle boat on the Thames and when Davies described himself as "Six foot eight inches of pure Ginsters meat pie" I'm sure I felt the boat rock with laughter. Davies won and has gone from strength to strength since then. Panel games, sitcoms, you name it, he has done it all. Except advertise Ginsters meat pies. This interview took place in 2012 while he was in the middle of his sell-out The Back of My Mum's Head tour. The tour was such a success it has now been extended into 2013. Join the mailing list for ticket presale details here. The Bafta results are announced on May 12.

Every truly great comedian has to have a classic sitcom moment. From John Cleese's goosestepping "Don't mention the War" tirade in Fawlty Towers to Ricky Gervais airing his disco moves in The Office it is an essential part of the top modern clown's CV. In 2012 Greg Davies joined the premier league by donning dungarees and a beret and dancing like a loon to Dexy's Midnight Runners in the BBC3 hit, Cuckoo. His eyes bulged, his limbs twitched and, lo, a superstar was born.
Davies, born in St Asaph in Wales on 14th May 1968, is typically modest about his once-seen-never-forgotten performance as straitlaced Midlands dad Ken who tries to recapture his youth by taking drugs and gatecrashing a teenage party. He is just relieved that he pulled it off without the paramedics having to be called. "It looks seamless, but that's the editing. What you don't realise is at my age and with my lack of fitness I could only do that level of dancing for exactly four seconds. Then I had to go outside and be fanned down before I could continue." That sounds like another sign of stardom, having people employed just to fan you down. "They weren't my personal staff," he clarifies, "just reluctant members of the costume department."
This has been a truly momentous year for the six foot eight inches comedian. As well as Cuckoo he completed a stand-up tour including two sold out gigs at the Hammersmith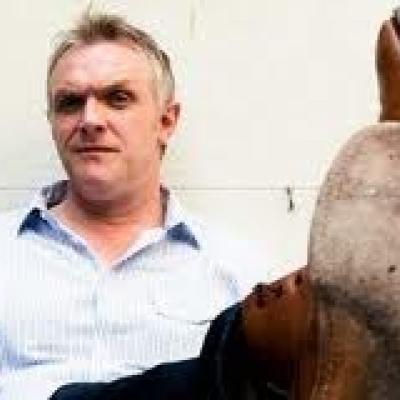 Apollo. For a man who got into comedy late at 33, having been a teacher for a decade, he is certainly making up for lost time. Davies is now in that tricky situation where he is in so much demand he has to juggle a thriving live career and his TV acting. In 2013 he will be writing his own C4 sitcom, Man Down, partly inspired by his time as a drama teacher.
"I can't ever see myself giving up stand-up though. I don't understand people that do. If you've ever tasted the exhilaration of being onstage how can you not want it to continue?" He has come a long way from his early days when he was petrified about performing. As an experienced teacher he was used to standing up in front of a crowd but this didn't always help. "It's double-edged. It makes you confident at public speaking but you still have to say something funny. In a classroom you can force everyone to shut up or hand out detentions if they are talking. You can't do that in a comedy club."
It is hard to believe that Davies suffered from crippling pre-gig anxiety. "There was always a buzz, but I'd be standing in the wings thinking I was about to have a heart attack. Then, after a couple of years one night at Lee Hurst's Backyard Club I just thought 'I can't carry on like this' and a mental switch flicked and the nerves went."
The plan is to straddle stand-up and acting for the foreseeable future. Although he had not acted professionally until he played Sixth Form Head Mr Gilbert in The Inbetweeners Davies studied English Literature and Drama at Brunel University so he did do posh plays in his youth. "Well, to be honest I spent most of my time at university so drunk I couldn't remember my own name, but I can just about recall playing a monkey while wearing a policeman's helmet. Very pretentious. I think it was something to do with Brecht." That training certainly came in handy for his uninhibited role in Cuckoo: "Yes, that and a total lack of shame!"
Greg Davies is on tour again in 2013. See gregdavies.co.uk for details.