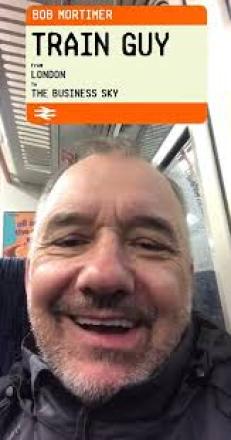 Bob Mortimer's Train Guy has returned with a lockdown broadcast.
Hear about the results of a recent face adjacent gallery meet with Geoff Linton. 
He wants chinstraps to go on his bobble hats.
"You are, as always, an angry mackerel..."
And this just in, Geoff Linton (Matt Berry) has responded. "...wants me to locate some chinstraps that won't strangle the elderly..." Watch here.
Watch the new Train Guy below