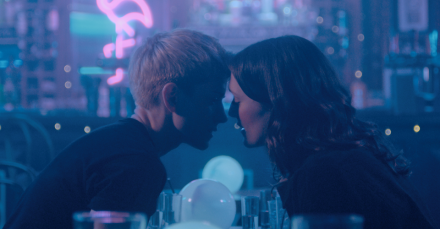 Mae Martin, the co-creator, co-writer and star of acclaimed comedy Feel Good, has officially confirmed that there will be a second series.
The news comes amid much speculation about the future of the series that has received rave reviews and award nominations but had yet to have its recommission announced. In fact according to Martin the second series is "coming to Netflix very soon." . She does not mention C4 who aired the first series. 
The series recently won Best Comedy Series at the Edinburgh TV Awards, which took place today online. It is co-written by Joe Hampson.
Charlotte Ritchie, Lisa Kudrow, Adrian Lukis and Phil Burgers will return and new cast members will include Jordan Stephens (Rogue One: A Star Wars Story), John Ross Bowie (Speechless), Eve (The Talk) and Eleanor Matsuura (The Walking Dead).
Martin announced the news on Twitter with a statement and a short film made on the set of the second series: "SO EXCITED TO FINALLY BE ABLE TO ANNOUNCE SEASON 2 OF FEEL GOOD. This was filmed at 5am I look nuts."
In the series Martin plays a stand-up comedian dealing with relationships and recovery from drug addiction. There is drama, but, she adds, "it's a funny comedy, I promise."
One note to add, the social media account @Most which showed the short film also said that the second series would be the final series.
Watch the clip here.