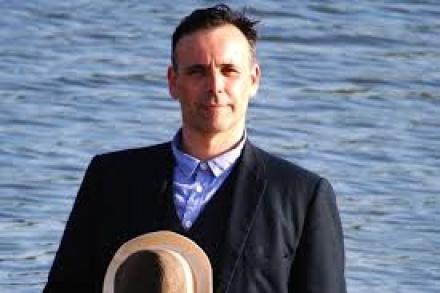 Robert Newman is to return to BBC Radio with a new R4 series in 2015. In Robert Newman's Entirely Accurate Encyclopaedia of Evolution the acclaimed comedian will guide us through a unique A-Z of evolution that takes in everything from altruistic amoebae to the origin of flight. He'll also correct some major distortions of Darwinism in the light of what we now know about epigenetics, mirror neurons and The Flintstones.
Robert Newman's Entirely Accurate Encyclopaedia of Evolution is a mixture of stand-up and sketches, produced by Jon Harvey. The show, to be produced by Hat Trick productions sounds as if it has evolved, no pun intended, from Newman's last live show, Robert Newman's New Theory of Evolution, reviewed here.
Newman's show is one of a number of Hat Trick programmes recently commissioned by BBC Radio. These also include Sisters, a four-part scripted comedy series written by and starring top comedian and actress Susan Calman, produced by Sarah Cartwright and Paul Schlesinger (Boomers, W1A, Twenty Twelve, Citizen Khan).
Sisters is about the love/hate relationship you can never escape. It marks the writing debut of comedian and actress Susan Calman, much-loved veteran of such Radio 4 shows as Susan Calman is Convicted, The News Quiz, The Unbelievable Truth and The Now Show. Lynn and Susan Corday are sisters. But that's all they have in common. Where Lynn is serious, neat and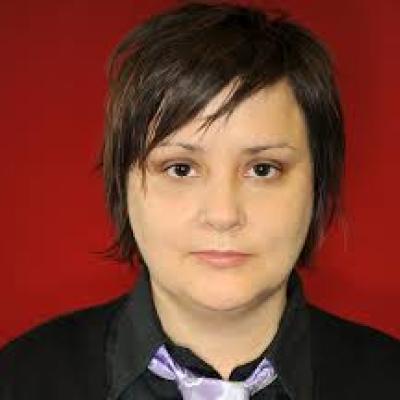 grounded, Susan is unpredictable, eccentric, messy and stubborn. Where Lynn has been diligently working away at her admin job and quietly in love with her boss, Susan has been slobbing around in a dressing gown and calling herself a writer. And when Susan moves into Lynn's flat because Lynn needs the rent and Susan needs someone to pick up after her, Susan immediately starts causing trouble, with the help of geeky, oddball neighbour Blake.
Susan Calman comments: "I'm delighted to be working with Radio 4 on my sitcom. The station has shown a huge amount of faith in me as a new writer and I can't wait to get started with Hat Trick on producing the series. Sisters is a show that's funny, warm and stuffed full of great characters. And it's two leads are women. Which is always positive in my book! It's exciting, exhilarating and nerve wracking all at the same time."
There are also two returning Hat Trick series. Dave Podmore has been re-commissioned and a new series of Before They Were Famous will be airing later this year. 'Pod' has been Radio 4's beleaguered bastion of the grand old game since 2001, and he remains synonymous with the England team: disaster is never far away and an undercurrent of controversy is always bubbling away uncomfortably (although that might be the gassy cheap booze). Dave Podmore's Toughest Test is written by Christopher Douglas and Andrew Nickolds (Ed Reardon's Week) and Nick Newman (The Wiper's Times, Private Eye).
Ian Leslie returns early next year with Before They Were Famous, the comedy series which brings to light the often surprising first literary attempts of some of the world's best known writers. A project of literary archaeology, Leslie has found evidence in the most unlikely of places - within the archives of newspapers, periodicals, corporations and universities allowing us a fascinating glimpse into the embryonic development of our best loved literary voices - people we know today for their novels or poems but who, at the time, were just people with a dream... and a rent bill looming at the end of the month.