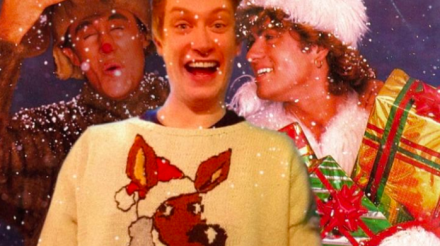 Comedian Daniel Sloss has launched this year's Whamageddon fundraiser.
Anyone can play and the rules are simple.
- Whamaggedon starts on the 1st of December and ends at midnight on the 24th of December
- The player must go as long as possible without hearing Wham!'s Christmas song, "Last Christmas"
- Only the original version of "Last Christmas" applies, the player can listen to remixes and covers of the song
- The player is out as soon as they recognise the original version of the song
Last year over £5000 was raised for an organisation called Social Bite just by playing Whamageddon. Social Bite runs a string of sandwich shops across Scotland employing people who have been homeless and provides free meals for people experiencing homelessness and food poverty. During the pandemic, they've provided over half a million free meals to people in need. 
Sloss has set a target of £1000 and a gofundme page where people can donate.
The idea is that throughout December people set aside £1 for each day they manage to get through without hearing Last Christmas by Wham. When you hear the song and are eliminated, simply donate that money to support Social Bite here. 
Daniel Sloss is one of the performers appearing live in Inverness at socially distanced indoor gigs in December. Details here.
He is also taking part, with fellow stand-up Kai Humphries, in the Podcast Stop festival in February. Details here.
The live tour of his new show HUBRIS will resume in January.