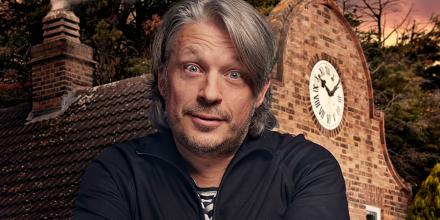 In this Youtube clip Taskmaster 2020 contestant Richard Herring interviews the man behind Taskmaster Alex Horne, who, for the purposes of this interview, plays Richard Herring (keep up).
In this new interview  they talk about throwing up in sinks, pissing off Flight of the Conchords comedian Rhys Darby and Richard's lovely wife.
Taskmaster is on Thursday nights on C4 at 9pm.
Watch Richard Herring interview Alex Horne below