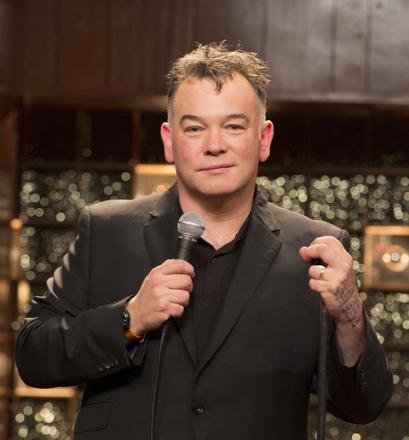 Stewart Lee has announced a run of dates at the Leicester Square Theatre for early 2015. He will be trying out material for his next BBC2 series of Stewart Lee's Comedy Vehicle with a run of A Room With A Stew. The dates start on January 5 and end on January 31. Book tickets here. For a limited time there is a discount if fans book using the code STEWPRIORITY.
No further details have been released, but presumably Lee will be adopting the same format as for the run-up to the last BBC2 series, doing different permutations of three 30-minutes sets each night which will eventually be filmed as separate Comedy Vehicle episodes. His last Leicester Square Theatre run received favourable reviews, although the Daily Telegraph's critic Dominic Cavendish walked out early the first time he saw the show. Read why here. Cavendish later returned on another night and gave the show four stars.
Lee is also appearing at the same venue between November 11 and December 10 to promote the DVD release of the third series of Comedy Vehicle. These dates will also feature Lee doing new material for his next series. The ticket price of £20.50 for these gigs includes a special limited edition of the Comedy Vehicle Series 3 DVD (RRP £19.99) to be collected on the night. Tickets for those dates here.