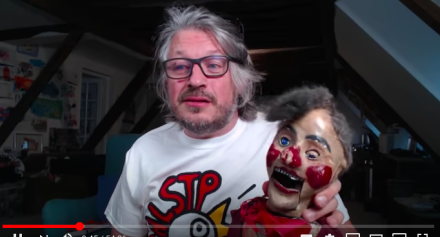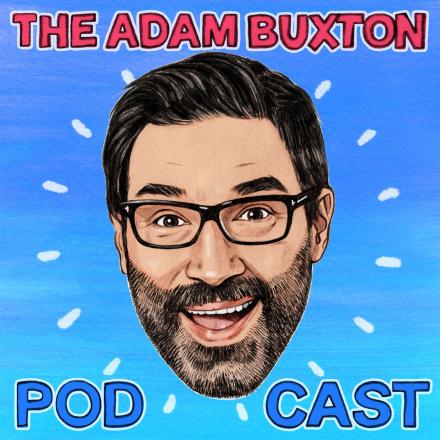 The Chortle Comedy Book Festival is returning for its 6th event and is partnering with NextUp, the worldwide subscription video-on-demand platform specialising in stand-up, to stream the event live during the pandemic.
The festival of live comedy book readings and interactive chats by acclaimed comedians will run from the 15th - 22nd November 2020 and is being presented in partnership with The British Library and Waterstones.
The line-up for the Festival includes:
FRANK SKINNER, LAURA LEXX, ADAM BUXTON, MARK WATSON, RICHARD HERRING, JONATHAN SILVERTOWN, MICHAEL SPICER, MATT FORDE, GRACE CAMPBELL, GARY DELANEY, JASPER REES, ANDY HAMILTON, ANDREW HANKINSON, ARIANE SHERINE, DAVID CONRAD, STEPHEN K AMOS, ANUVAB PAL, ESTHER MANITO, IAN STONE, LYNN RUTH MILLER, ARTHUR MATHEWS
Individual tickets cost £7. For the hardcore comedy fans NextUp are offering an amazing deal;
-  a 'Festival VIP Passes' which gives access to all shows, (even when they are sold out to individual ticket holders) - (worth £140)

-  6 months' subscription to NextUp (worth £30)

-  a free booze delivery from ​Two Brooks​ (worth £15)

-  Waterstones vouchers giving the ticket holder £2.50 off each of the books

featured in the festival (worth up to £50). Total bundle value: ​£235​ for just £49.
Sarah Henley, co-founder of NextUp, said, ​'We are really happy to be partnering with Chortle on one of our favourite events in the comedy calendar. Online comedy is such a wonderful antidote to all the continuing pandemic misery out there. We have a fantastic lineup in store, but this has not been without its stumbling blocks; promoting diversity in live comedy is a huge driver at NextUp, and it seems 'comedy publishing' has even further to go to level the playing field. We have dedicated the evening of the 21st to discussions on how we can tackle this problem with real, concrete action, not just talk - including a book that NextUp are looking to commission (watch this space!). We're excited about it all and can't wait to bring Zoom to life again come November, ​big thanks to our key partners in helping bring this event to the masses"... in particular thanks to the British Library & Waterstones".
Chortle editor Steve Bennett said:​ 'We've got a great line-up of comedians and writers taking part this year, making perhaps one of the most interesting and varied programmes yet – so thanks to them all!
Comedy's always at the vanguard of big issues, and we've got Richard Herring on toxic masculinity, Grace Campbell on shame and the patriarchy, a couple of panels on representation in comedy and publishing, and discussion on freedom of expression, as seen through the policies of the Comedy Cellar in New York.
But the line-up also includes the elegantly stupid one-liners of Gary Delaney, Frank Skinner sharing his love of poetry, a tribute to the brilliant life of Victoria Wood and so much more.'
Tickets are on sale here.
Featured Books:
Jonathan Silvertown -The Comedy of Error Frank Skinner - How to Enjoy Poetry
Adam Buxton - Ramble Book
Michael Spicer - The Secret Political Adviser Matt Forde - Politically Homeless
Mark Watson - Contacts
Grace Campbell - Amazing Disgrace
Laura Lexx - Klopp Actually
Gary Delaney - Pundamentalist
Jasper ReesLet's Do It: The Authorised Biography of Victoria Wood Richard Herring: The Problem with Men
Andy Hamilton - Longhand
Andrew Hankinson -
Don't applaud. Either laugh or don't.
Ariane Sherine & David Conrad - How to Live to 100
Ian Stone - To Be Someone
Lynn Ruth Miller - The Last Laugh
Arthur Mathews - The Cummings Files: CONFIDENTIAL