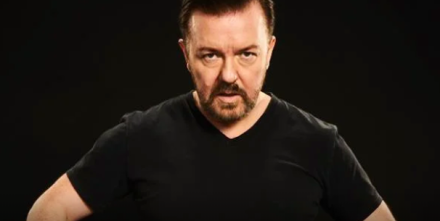 Ricky Gervais has announced more London shows. He played his first show in nine months on Tuesday night at the 02 Kentish Town Forum. Read a review here.
He will be performing his acclaimed world touring show SuperNature plus some new material at two more socially distanced gig at the same venue in November.
After the gig he tweeted: "Did my first gig in 9 months tonight. Just a warm up, but I had a blast. Thank you to the amazing audience at The @O2ForumKTown for making life seem normal again. Cheers!"
This morning he tweeted the news of the additional shows: "Still buzzing from last night's #SuperNature warm up at @O2ForumKTown. Gonna do a couple more on the 3rd & 10th of November. Tickets on sale Friday."
Tickets for last night's show sold out in seconds...
Tickets for the November 3 & 10 dates go on sale this Friday, October 30 at 10am here.