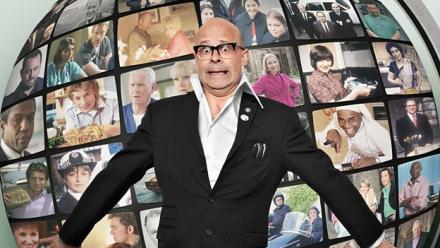 The transmission details have been confirmed for Harry Hill's new BBC series.
Harry Hill's World Of TV will start on BBC Two on 23 August at 8.30pm.
In the new series, the TV Burp star will take the lid off a different genre of TV each week.
Viewers are promised not just a hilarious lesson in TV history, but a lesson in what is required to make each of the main TV genres.
The series starts off with a look at Soaps.
Harry will be showing us the scandalous devices and storylines used to keep people hooked, watching the daily lives of local communities.
From 1954's The Grove Family through to Crossroads and Albion Market to Coronation Street and EastEnders, Harry will be delving into what connects the lands of the TV Soap.