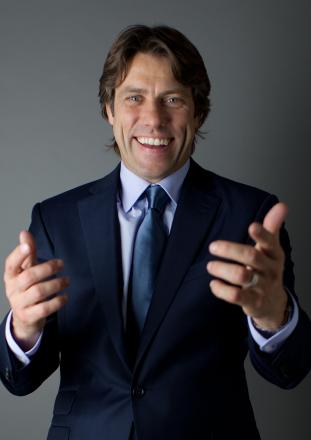 The Wicksteed Open Air Theatre has announced their first big event for 2021. Comedy In The Park, an all-day comedy extravaganza, will take place at the stunning grounds on Wicksteed Park on Saturday 26th June 2021. John Bishop headlines the event with support from James Acaster, Rob Beckett, Al Murray, Judi Love and host Tom Davis. 
John Bishop is one of the most popular stand-up comedians in the UK, regularly selling out arenas across the country. The Liverpool-born comic has won numerous awards throughout his career, and in 2014 was given an honorary fellowship from the city's John Moore's University for his contribution to the arts, and for his extensive charity work.  
Former Wicksteed Park employee and super fan James Acaster also joins the bill. Acaster has been nominated for the Edinburgh Comedy Award five times and has appeared on prime-time TV shows like Mock the Week, Live at the Apollo, Hypothetical and his own Netflix special Repertoire. His podcast Off Menu with pal Ed Gamble recently hit a momentous 30 million downloads. Kettering-born James Acaster worked at the park as a teen and subsequently recreated the park in meringue on a celebrity episode of the Great British Bake Off. 
James said: "It's taken over a decade of gigging but this little Kettering boy is finally going to achieve his lifelong goal and perform at Wicksteed Park. Thank you for this gift."
Hosting the event is Tom Davis, a writer, actor and stand-up comedian best known for his breakout BAFTA award winning show Murder in Successville. The cult BBC3 series, which he co-wrote with James De Frond, is a mix of cop show meets reality TV, and Successville is a surreal place with a high celebrity homicide count. He's since starred in the spoof ITV spy series Action Team and is the writer and star of BBC One sitcom King Gary.
Tom Davis said: "I'm double excited to be hosting this event to mark the return of live comedy. It will be my first time performing in a park since quitting Sunday league, hopefully I can bring the same amount of laughter to this as me playing football brought to many." 
Tickets go on sale at 9am Friday 31st July at 9am via www.wicksteedopenair.com.
Rob Beckett is one of the guests on The Jonathan Ross Show tonight, November 7, on ITV1. Comedian Sindhu Vee is also a guest.