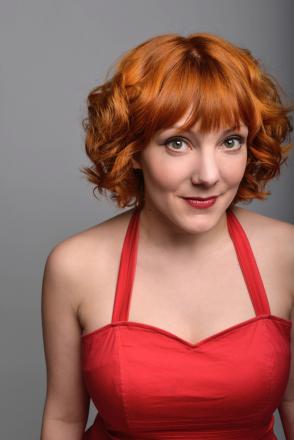 Channel 4 has recommissioned award-winning The Circle for a third series alongside an additional celebrity series, The Celebrity Circle, as part of the Stand Up To Cancer campaign.  
The previous series of the reality format where 'anyone can be anyone', created by Studio Lambert and co-produced by Studio Lambert North and Motion Content Group, was a huge hit for young audiences. In 2019 it was Channel 4's highest rating 10pm series for 16-34-year-old viewers since 2010 and was one of All 4's top 10 most viewed titles of the year.
Host Emma Willis will return, and comedian Sophie Willan will resume her role as the inimitable voiceover in the brand-new third series, which will kick off with a special week-long celebrity edition in 2021 
Returning to Salford, Greater Manchester, the large-scale production is planned to begin later in 2020 and the search for new players is on.  Filming will proceed in line with Covid-19 filming guidelines prompting a change to the format that will see the UK series closely reflect the international versions of the show which are pre-recorded. Accordingly, there will be no studio audience or live shows.
The unique apartment block will welcome a new set of residents who will live in separate apartments and befriend each other using only a social media platform called The Circle. In the popularity game where anyone can be anyone players rate each other based on whom they like – and dislike. Competing against each other, the most popular players gain power and unpopular players get blocked. Once blocked, and before leaving the show, the eliminated players will get to meet other players in person for the first time.  
In addition, a set of famous faces will move in for a separate week-long celebrity edition where they will be invited to play the game in aid of Stand Up To Cancer, a joint national fundraising campaign from Cancer Research UK and Channel 4 that brings the UK together to speed up progress in life-saving research. 
Presenter Emma Willis said: "The Circle is just brilliant, unmissable television. I loved every minute of being a part of it and I'm delighted to be returning to it for another series where I'll be right at the centre of all the mischief and drama! To add to that, we're also doing a celeb version - I can't wait to see who'll be in the line-up and whether they'll play as themselves or as another celebrity, it's going to be incredible."​ 
Kelly Webb-Lamb, Channel 4's Deputy Director of Programmes and Head of Popular Factual said: "The Circle series two was a great success for the channel – growing year on year, with a massive young share and hugely up on slot across the run. It also was brilliantly and effortlessly diverse and created hundreds of jobs for freelancers in the north. But, most importantly it was funny, touching, compelling telly – and I'm delighted that we're able to bring it back despite all of the challenges that this year has thrown at us. Expect more incredible casting, bonkers game play, drama, and tears…"
Gilly Greenslade, who commissioned all three series for Channel 4 said: "When we were developing the series three years ago, I knew it would reflect how we live but I never expected it to be quite so prophetic. Now many more of us have had a taste of living our lives isolated and online, I am excited to see the strategies and tactics that the new players bring to the game. I hope that this show will bring some much-needed joy and hilarity to our TV screens." 
Speaking about the scale of the production Tim Harcourt, Studio Lambert's Creative Director, said: "Our large freelance production team can't wait to make another series of The Circle for Channel 4 and are excited to be launching a celebrity version for Stand Up To Cancer.  Since the outbreak of the coronavirus pandemic, people around the world have been learning the power of connecting remotely. Perhaps in the light of this, the new series will resonate even more for audiences as well as offer them the distraction of fun, warmth and strategy."    
Martin Oxley, Motion Content Group's Executive Producer, added: "After the success of last year's second season, we're really excited that The Circle is returning to Channel 4. This time, bolder and brighter than ever with a new celebrity run, we can't wait to see the characters that the casting team will include to help entertain our own enforced televised lockdown.
The Circle series three and Celebrity Circle for Stand Up To Cancer (w/t) are commissioned for Channel 4 by Gilly Greenslade, Commissioning Editor for Factual Entertainment, Vivienne Molokwu, Commissioning Editor for Features & Formats, and Kelly Webb Lamb, Deputy Director of Programmes and Head of Popular Factual. The series is executive produced by Sarah Fay, Tim Harcourt and Toni Ireland for Studio Lambert North and Martin Oxley for Motion Content Group.
Applications are open for The Circle for those across the UK aged 18+. Potential contestants can apply to take part at www.thecirclecasting.com
Sophie Willan picture by Steve Ullathorne.