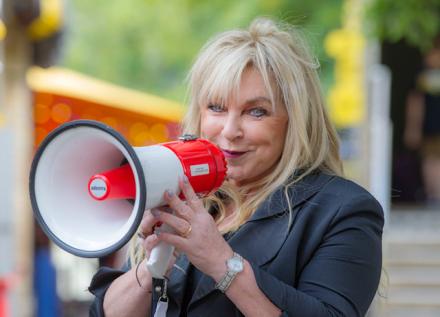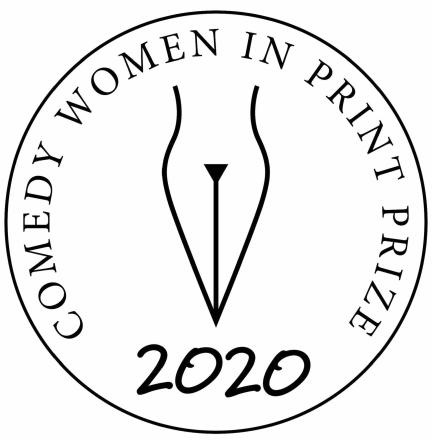 The Comedy Women in Print Prize (CWIP), set up by Helen Lederer last year, has announced the shortlists for the UK and Ireland's only awards to shine a light on funny writing by women. In all three categories - for Published Comic Novel, Unpublished Comic Novel and Humorous Graphic Novel - the shortlisted stories demonstrate the unique way humour can tackle hard-hitting subjects such as mental health, addiction and gender discrimination.
Three panels of star judges from the worlds of comedy and literature, including bestselling author Marian Keyes, BAFTA-winner Joanna Scanlan, comedians Lolly Adefope and Jen Brister, looked for excellent writing but, above all, humour. They found it in their final shortlists from bestselling authors, creative writing students and experienced TV producers.
Helen Lederer (pictured), Founder of the CWIP Prize, says: "Judging and managing the prize in lockdown was interesting - but we got there! The 2020 titles reflect a range of surprising heroines that made the judges laugh in different ways. From empowerment to dentistry and chip shops – it's all here. In an unbelievably good year for witty writing by women we will also present an honorary Game Changer Award, to be unveiled when we announce our winners."

The shortlist for Published Comic Novels, judged by Lolly Adefope, Emma Kennedy, Marian Keyes, Pauline McLynn, Joanna Scanlan and Laura Steven, is:
Queenie by Candice Carty-Williams: the critical and commercial hit of the past year is a darkly comic take on life, love and family for a young black British woman. (Trapeze).

Big Girl, Small Town by Michelle Gallen: a woman's predictable life with an alcoholic mother is suddenly shattered, from a funny and exciting new voice in Irish literature (John Murray).

The Blessed Girl by Angela Makholwa: a razor-sharp social satire on men, mental health and money in today's Johannesburg from an acclaimed South African author (Bloomsbury).

The Flatshare by Beth O'Leary: a bestselling debut about unconventional living arrangements for London millennials (Quercus).

Reasons to be Cheerful by Nina Stibbe: the third novel of the semi-autobiographical trilogy sees teenager Lizzie longing to get away from her troubled mother (Penguin Random House).

The Bookish Life of Nina Hill by Abbi Waxman: a millennial who works in a bookshop starts a new chapter in life when the father she never knew dies, in this story by an LA-based ghost- writer (Headline).

Frankissstein by Jeanette Winterson CBE: inspired by Shelley's Gothic classic, this author makes a rare appearance on a comedy shortlist with her laugh-out-loud set pieces about sex dolls, the bodies we live in and our desires (Jonathan Cape).
Marian Keyes, Chair of Judges for the CWIP Published Novels Prize says: "I am absolutely delighted with our list. The range is glorious – everything from light-hearted commercial fiction to literary fiction – from established names to new talent – and it's a demonstration of all the different ways in which women can be funny in print. It was a pleasure and very exciting to read all the submissions, and these are shortlists we are very proud of."
The shortlist for Published Humorous Graphic Novels, new this year, judged by Rachael Ball, Hannah Berry, Jen Brister, Janet Ellis, Dr Nicola Streeten and Paula Wilcox, is:
Sensible Footwear: A Girl's Guide- A graphic guide to lesbian and queer history 1950-2020 by Kate Charlesworth: a glorious pageant of LGBTQI+ history which was an Observer Graphic Novel of the Year (Myriad Editions).

My Husband is a Cultist by Mei Lian Hoe: an offbeat romantic comedy about a florist married to a Warlock (Self-published).

Bloodlust and Bonnets by Emily McGovern: Georgette Heyer meets Buffy the Vampire Slayer (Simon & Schuster).

Was it... Too Much for You? by Danny Noble: a world of nudity and slapstick surrealism inspired by Ken Russell's film adaptation of Women in Love (Self-published).

Cassandra Darke by Posy Simmonds: a reclusive art dealer and fraudster faces difficult life choices, from the doyenne of comics (Jonathan Cape).

Stand in Your Power by Rachael Smith: a collection of auto-bio comics focusing on breakups, dating, depression, and love (Self-published).
Janet Ellis, Chair of the Humorous Graphic Novel Prize, says: "The most exciting category of all (it's new! it's fresh!) has revealed a joyful abundance of top- notch, screamingly funny graphic novels written by women. Every single one of the longlisted books had the judges in fits of laughter and the shortlist is a proper celebration of the best of them. Provocative, playful, acutely observed and fearless, they tackle a wide range of subjects with a triumphant glee, each one not just a comic adventure but also a work of art. They're all as witty, brave and smart as the judging panel itself. Watch out for what we choose as the Number One - it's truly going to be comedy gold!"
The shortlist for Unpublished Comic Novels, judged by Yomi Adegoke, Fanny Blake, Kate Bradley, Grace Campbell; Kirsty Eyre; and Dr Jennifer Young, is:
The Bird in the River by Zahra Barri: The laugh-out-loud adventures of a singleton who turns to a robot boyfriend and therapy to heal past traumas, by stand-up comedian Barri.

Tinker, Tailor, Schoolmum, Spy by Faye Brann: A wacky, comic spy thriller in which a middle- aged housewife is recalled to her secret life, by writer and performer Brann.

Everything Is Under Control by Annette Gordon: Heading towards 50 and looking for her lost mojo, a single mum goes wildly off the rails, by TV producer and director Gordon.

The Lady's Companion by Janey Preger: the romantic adventures of an aristocratic editor, her dear friend and the night-club-dancer she hires, by screenwriter Preger.

You Can Drop Me Here by Julia Walter: a forty-something divorcee has an unlikely romance with a man who lives in a van, from Curtis Brown Creative graduate Walter.

Second Wife Syndrome by Kathleen Whyman: With increasingly hilarious results, Marie has to take action when her husband's attention seems more focused on his first family than on her and their daughter, by freelance journalist Whyman.
Fanny Blake, Chair of the Unpublished Comic Novels Prize, says: "In judging this category of the 2020 Comedy Women in Print Prize we are looking for something that's a little bit different, with a unique spark that sets it apart from the run-of-the-mill. This year's outstanding entries were united by some great comic writing and a real diversity in setting and characters. They jointly demonstrated that there are plenty of funny females writing today, just waiting to be discovered. We arrived at a shortlist to be proud of that's varied, confident and very funny."
The CWIP published winner will receive a cash prize of £3000 from the Author's Licensing and Collecting Society (ALCS). For the unpublished category, recognising rising comic talent, the winner will receive a publishing contract and a £5000 advance from HarperFiction. An unpublished runner- up receives £2000 from the University of Hertfordshire and mentoring from the MA course in Creative Writing. An additional runner-up will receive a place on the online MA in Comedy Writing from Falmouth University – the first of its kind in the country. The graphic novel category winner will also receive a cash prize, to be announced.
The winners will be announced at an award ceremony at the Groucho Club, rescheduled from July to Monday 14th September 2020.