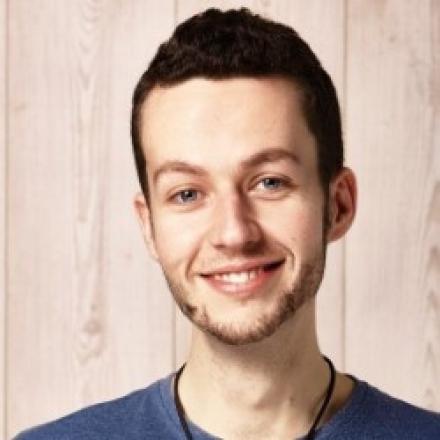 The Free Edinburgh Fringe Festival is launching its 2020 summer series of Fringe shows powered by Cisco and streamed live on Twitch. It starts on Saturday 30th May, with its first-ever online show – a Pick of the Fringe gig featuring six top comedians.
The show features host Dave Chawner (pictured), Vladimir McTavish, Robyn Perkins, Jay Sodagar, Nik Coppin and Matt Price: All regulars annually at the Fringe and Free Festival with their show shows and comedy performances, and who are coming together to bring the big laughs direct to your home during lockdown.  
This will be the first in a series of regular online shows leading through to August where there will then be a daily dose of Free Fringe Festival fun online each day of what should have been the 2020 Edinburgh Fringe. 
Like free shows in Edinburgh, the show is free with the audiences encouraged to donate to the performers who are taking part. 
The Free shows at the Edinburgh Fringe have helped performers financially by lowering the costs of performing at the Fringe, and The Free Festival with its partners The Three Sisters and Cisco hope help to now also help support performers, at a time when they have lost a large proportion their income. 
Cisco has made this virtual event possible, by providing its secure and reliable Webex platform, for free; meaning artists and audiences can come together and connect. In April Cisco's Webex handled more than 20 billion meeting minutes, with peaks of 4.2 million meetings a day, making in the perfect partner for this landmark festival. 
This means, even though we can't physically be at venues this year, The Free Festival will still be bringing the fun of the Fringe to audiences in 2020 - just like we've done for the last 16 years.
The Free Festival Live Online – Pick of the Fringe, 8.30pm, May 30th.

Here: https://www.twitch.tv/freefringefestivalonline 
Donate here.

About the performers:
Dave Chawner – A number 1 best-selling author, as seen on BBC, ITV, and channel 4, Dave has been hosting Free Festival 'Pick of the Fringe shows' for five years, as well as bringing his hit solo shows to the Fringe.  
Vladimir McTavish – With over 20 years of experience, Vladimir is a much loved staple of the Scottish comedy scene and Edinburgh Fringe who performs shows globally each year alongside appearances on BBC and Channel 4, and is "One of the finest acts on the Scottish Comedy Circuit" according to the Guardian, and who hosts his chat show annually at the Free Festival. 
Robyn Perkins – American comic and winner of the Best Comedy award at Sydney Comedy Festival, and a weekly award winner at Perth's Fringe World this American comic is another regular visitor and host at the Free Festival.   
Nik Coppin – A globetrotting comedian who's performed at venues across Europe, the Middle East, Asia, Australia and America, Nik is the affable host of Free Festival late-night show 'Shaggers'.
Matt Price – Matt has been at the Edinburgh Fringe for years with his shows as well as annually touring to Australia and across Asia – and is now podcasting a weekly true crime podcast: 'Conversations with Criminals'.  
Jay Sodagar – Actor and comedian Jay has been performing across the UK for the last 20 years and is the Laughing Horse's comedy course lead tutor.